Being a Woman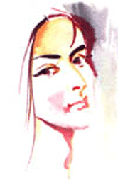 Long long ago during my adolescence I read this Hindi poem and just copied it. Then I was horrified to know that I am also a girl and today also I am frightened because I am a mother of two girls. At that moment I could not understand this poem in totality but now today I can understand it completely in its vivid and right contexts: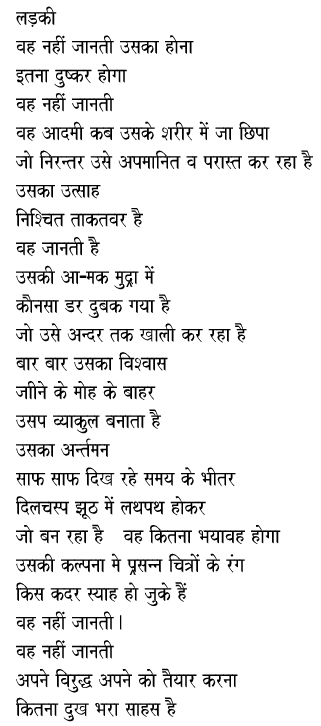 And now some time back I read this Hindi poem by famous writer "Tasleema Nasreen".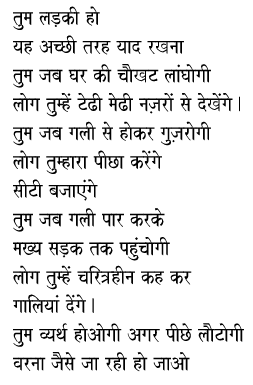 Oh! Nothing has changed, same heinous feelings of being a female, it does not make any difference whether it is this country or that religion. Even if you don't cross the door that also does not ensure your safety at home! If those females who go out of villages to study are not safe then are those females who live in villages under long veils can feel safe?

Harassment, sexual violence, mental tension, everything is same. The only change that is visible is that now these things cannot go unnoticed even when Honorable Supreme Court also does not give justice to Bhanvari Devi. Now the statistics do not increase rather the volume of these cries have become really bold and loud. Women are now all set to shed this wrong habit of so called tolerance. She has been told by this religion and male dominated society since ages, "Tolerate! But don't say a word, you will lose your prestige and place; we would not lose anything because we are males!" Religion was never with women. Right from the Vedic era to today's constitution there are hundreds and hundred pages written on female equality and devotion to her. Reality tells a different story; so far all the way it is only a glorified paradox.

Is it not sad that in this country there is lot of noise on cow slaughter or temple-mosque disputes but no one talks about abortion of female fetus. Even doctors also forget their noble profession's oath. I happen to be a witness of this heinous crime' when I saw a gynecologist misguiding a village couple. There are no serious restriction and legislation; this issue has been neglected for a long time. All religions and all strata of our society are equally responsible for promoting this evil practice. Inheritance laws are also tilted in favor of male offspring. None of the successive governments have been successful in controlling dowry custom; all awareness, noise and ineffective laws can not help female. She is still considered a burden due to economic problems. Religion, custom, wrong practices and male discrimination are not only responsible for this sorry state of Indian woman, up to certain extent she herself is also to be blamed. If she is a mother, she should oppose abortion of female fetus. If she is a daughter then she should oppose the dowry system. She should stand up and oppose to physical abuse and rape.

Our constitution clearly says that there should not be any discrimination on the basis of sex and the women are also empowered with the right of voting but still she is neglected even for basic health services and literacy. However, the government seems to be helpless as in reality nothing reaches to her.

After independence there have been a few progressive women who have made their place in this all male dominating world by using their freedom but a common woman still remains in her own cocoon. Slowly now the women are getting onto the path of progress through the medium of education. She has come forward to acclaim her place in a variety of fields. As an educated housewife and mother she had given right direction to the family and provided a new vision to the next generation. There are no two thoughts that women has awakened to her rights but on the darker side she still continues to suffer from lot of physical and emotional excesses.

The empowerment of women is directly connected to the family, society and in turn to the development of the country. The cruelty with women is very painful, for her and her family and also shameful for society and country. A single crime with a woman reverses all forwarding steps of other women and the chain of development breaks up. There should be a positive change in attitude of man, society, religion and government so that woman can be given a fair chance to develop without any fear.
08-Mar-2001
More by : Manisha Kulshreshtha
---
---
ma'am,
i salute ur dare,i evr wish to a woman who is adroned frm dare,boldness,independent.thnx to motivate us.
---
really its heart touchable poem. Mam mujhe bhi poem likhna acchha lgta hai...

yad rkhna bhi na chahe fir bhi ye duniya hme yad dilayega

hm ladkiya h ye bate kbhi bhi inke dimag se na jayegi

lekin yahi sb bate hme ek nya sbk sikhayegi

kuchh krna h alg, banani h nayi pahchan taki ye duniya jo smjhe kmjor hme kl hmare gudgan gayegi..



---
| | | |
| --- | --- | --- |
| | mem...i am 18 yr old girl.....i am student......i am your fan nd i want to meet u.....mem mujh bhi poem likhna bht acha lgta h nd m koshishi bhi bht krti hu.....maine kuch poem likhi bhi h......mujhe apki help ki jarurt h......plzzz mem help me......mujhe poem ki starting ni hoti..... hoti h to wo psnd ni ati ......plzzz mem mujhe poem ki starting krna shikha do......mujhe meri id pr likhi hue poem or is msg ka rply dena.....plzzzzzzz | |
---
| | | |
| --- | --- | --- |
| | dil ko chu gyi yeh baat | |
---
| | | |
| --- | --- | --- |
| | mam...i am 20 yr old girl...i am a student...ma'm i just wantd to knw ki kya yh scenario kbi nahi chnge hoga..? aj jb bi mai aage padhne ya badne ka decision leti hun..mere mom dad kitna ghabra jate hain...ma'm haar ghr mein yh hota hai...v girls r nt free....ma'm mai jo padh ri hun...shyd mai wo nai krna chahti...i want to serve women..i knw itz not dat easy..bt mai yh nai hone dena chahti....mai khulke yahaan sb kch nai likh skti...mai bas request kr ri hun aapse ki plz...mujhe ek line dijiye jahan se mai shuruwat kr sakun gils n women ke liye stand krne ke liye | |
---
| | | |
| --- | --- | --- |
| | it;s beutiful and my heard taching. | |
---
| | | |
| --- | --- | --- |
| | mam,apka prograamme dekha apki fan ho gayi,jo bate aapne kahi thi ki ek mahila ko neecha geerane ke liye usko chheenal aur galat bola jata hai.ye cheez mere sath ho rahi hai,mene galat admi ka parda faas kiya ki ye galat dhandhe karta hai ladkiyo ke sath shadi ka wada karke rape karta hai jab ladki ko uski asliyat pta chalti hai to usko sare mai badnam kar deta hai ki ye call girl hai dhandha karti hai,but mai aise logo ki dhamkiyo ki nahi dari naa drungi mai ek padhi likhi samjhdar ladki hu,mujhe draya dhmkaya jaa raha hai ki jagah jagah tumhare poster lgaa denge,us ladke ne mere ghar ke aas paas 200 parche baat diye ki ye galat hai,lekin mere aas paas sab hum logo ko jante hai ki ye achchhi ladki hai,mam mere father nahi hai,mei hi puri family ki take care karti hu,aur mazbooti se ladyi jari rakhi huyi hai,mai gamde logo ke samne nahi jhukungi,mai police ke pas bhi gayi complaint ki lekin unhone kuchh nahi kiya,comissioner sahab ke yaha bhi application di thi kuchh nahi huya...mam anyaay bardast nahi kar sakti,kisi aur ke sath bhi galta hota hai to aage bhad kar uska virodh karti hu....mam mai aapse judna chahti hu,mere pas bahut aisi ladkiyo ki sachchi kahaniya hai jin logo ka shaushan huaa hai...aur mam mahilayo ke liye wakayi mai sakhat kanoon bnna chahiye taaki koi unko gandi nikhah se bhi naa dekhe,chhoona to door ki baat hai,kab tak purush apni manmaani karte rahengge aur aurato ko apni hawas ka shikar bnate rahenge.aakhir kab tak....? | |
---
| | | |
| --- | --- | --- |
| | i like all the writings whihc u have posted. now by reading i have become your fan. plz i want to meet u. gooooooooooood keep it up forever and thanks for giving me this detail . bye.................. | |
---
| | | |
| --- | --- | --- |
| | Madam, I am your fan and I want to meet u | |
---
| | | |
| --- | --- | --- |
| | after reading these poems i m very touched.how girls in our indian society have been dominating by the ghosts.and mostly they r girls.sometime i think that do they have a heart made of stones.so silly of them. | |
---
ji hamare id par hase massage jarur snd kare




Thank you
---
mey ek ladki hu janti hu ............,
par bhot log duniya may se hai jo ladki ko bhot buri najar se dakhty hai is
waje se ladkiya aap na aatmavishwas khokar aap nay life ka the end kar dati hai for ex. craim patrol.cid.. my ladki ki hakikat bata ty hai to ladkiyo ki himaat or badti hai lodo ko jwob daney ki ..............so take cear of ladkiya.....
---
| | | |
| --- | --- | --- |
| | Bahut hi maan ko chu lene wali poem hai jo ekdum truth hai.And very sweet heart touching poems. | |
---
| | | |
| --- | --- | --- |
| | beautifuly said but fact of life.we have suffered alot all this | |
---
| | | |
| --- | --- | --- |
| | it;s beutiful and my heard taching. | |
---
| | | |
| --- | --- | --- |
| | being a 13 year old girl after reading these poems i had goosebumps on my hands. Do girls suffered, are suffering and always will be suffering?????????? | |
---