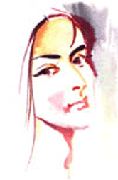 The history of March 8 - International Women's Day - is rooted in women's struggles for their rights as workers. It is linked especially to the strike by over 20,000 women workers in New York against unjust working conditions - in 1909. And the protests that took place in or around March in several European countries and the US in the first two decades of the twentieth century.
In 1910, March 8 was declared International Women's Day at the Second Congress of the Socialist International in Denmark. It has, since, been celebrated in more and more countries throughout the world - as a symbol demonstrating women's struggles and celebrating women's achievements.
But it is also a time to reflect on the women's movement and on the different struggles women are involved in. It is a time to take stock and ask - Where are we today? What are we moving towards?
If we review the past year, the carnage in Gujarat last year certainly looms large in terms of sheer brutality. The level of savagery shocked most of us despite knowing that women's bodies are the battleground upon which many wars have been fought.
What was it that shocked us more? The fact that right wing politics and hatred has seeped into the minds and hearts of so many people? Or that several decades of the women's movement had not been able to make a dent on the notion of women as property, women as bearers of the honor of the
community.
Aside from the violent moments, days and weeks, we can also look at the mundane, everyday aspects of our lives. Such as the television serials in which women are portrayed as petty, small minded and back stabbing - a bizarre playing out of middle and upper class family politics. The bright red sindoor and gold ornaments vie for attention with the L'Oreal colored hair, and the "color coordinated" families with their melodramatic daily existence. Surely, women do much more than dress up, cry and fight with other female members of their family!
And if we move out of mundane existence to the sphere of law - our government seems to think that domestic violence can only be called so when it is perpetrated "habitually". The Domestic Violence Bill introduced in Parliament last year had the additional clause that men can be excused for violence if it is done in protection of their self or of their property! It is really difficult to understand the logic behind this; and such a clause, in fact, defeats the very purpose of such a law.
Although the Standing Committee of the Ministry of Human Resource Development (HRD) has reviewed the government's Bill, its recommendations are still to be accepted.
Having put all this on the table, we need now, to reflect on why this is happening. Where has the women's movement failed, succeeded, and how do we move ahead?
It wouldn't be fair or factual to say the scenario is all bad. Certainly, the fact that gender inequality exists, is part of public consciousness. Today, many people would agree that women are discriminated against - the census and studies on violence have provided us with hard data.
Some of the issues brought up by women's movements such as domestic violence, sexual harassment have been accepted as "issues" or "problems". Gender discrimination is part of the jargon of the government, the NGOs; it is also accepted by the corporate world.
Yet, inequalities and discrimination stare us in the face and there are many more forces that we are dealing with today. The increasing power of the rightwing in politics, economics and culture presents us with tremendous challenges. The rise of fundamentalist movements has forced us to review our strategies in the face of the extreme violence and intolerance these are causing.
With neo-liberal economic policies that have heightened inequalities and led to loss of livelihoods and impoverishment, women's movements have to deal with issues of identity and survival. The include the right to own land, the right to information, privatization of water, fundamentalist politics, caste politics, trafficking, the rights of workers, migrants women's rights, sexual and reproductive rights, declining sex ratios, increasing violence and others.
A large number of issues has necessitated specialization, which in turn has led to a certain fragmentation of the movement. At times, a deeper focus on a particular issue has been taken up at the expense of highlighting linkages and creating common platforms.
There is also a sense of despair: None of the issues we raised 25 years ago have gone away and there are so many more issues to tackle. We have fought for laws, fought for the setting up of institutional structures, created organizations, networks, but we are often left questioning our own strategies.
The mainstreaming of "gender" and the number of different actors involved leads us to more questions. Have our radical agendas have been diluted and diffused? How much of our processes are self-determined and how much of our time is spent in responding to agendas set by others?
Although our time is dark and difficult, there is a ray of hope - the linkages between these varied trends and oppressions is leading to a certain confluence of issues and movements.
It is possible today to have the World Social Forum or the Asian Social Forum to bring together a range of different movements and activists - socialist movements, Dalit movements, movements for sustainable livelihoods, women's movements, environment activists, lesbian and gay activists, and peace activists among others.
The Asian Social Forum - held in Hyderabad in January 2003 - brought together more than 15,000 people from the continent. And the World Social Forum had more than 60,000 people raising their voice against all forms of violence, discrimination and oppression.
Everywhere, women's movements are increasingly allying with every sort of liberal and progressive movement because of the recognition of linkages and the realization that joining hands is the only way to address the challenges before us.
As African-American poet and activist, Audre Lorde, has said:
We have chosen each other
And the edge of each other's battles
The war is the same...

(Dr Kalpana Viswanath is a sociologist and a researcher on issues concerning women. Currently, she is the Coordinator of Jagori, a Delhi-based women's group and resource centre.)