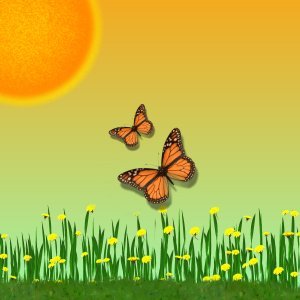 Children teach through the only language they know - Actions. Here are a few lessons that my 2-year old son teaches me in his innocent ways…

Seek first to understand,
then to be understood
How often do we really take time to understand what our child is trying to express? Most of the time we do guess work and we do a pretty bad job of it too! I have seen the frustration on my child's face when he is trying to tell me something and I don't follow, or I am pre-occupied with something else and just ask him to play with his toys. I have also seen the immense joy on his face when I put aside every other task I have and devote myself completely to him. His gratefulness is obvious. Noticing the happiness it gives him, I have begun to do that more often. And I can say that only now I feel 'bonded' with my son emotionally. Our relationship is at a very beautiful state now. I have to say that even breastfeeding my child did not make me feel so close to him. That is the power of listening.
If I can do that to my child, what is stopping me from doing that to my spouse, my friends, or even God for that matter?

Be Here and Now
The only time a child knows is the present. They know not what lies ahead. They have dreams aplenty. They are at their most creative state – letting their little dreams come alive is so many ways. Their forgetfulness of the past is so beautifully selective. They almost always forget events in their past, but never forget the lesson…especially when they have been hurt. Yet they do no let their hurts stop them from giving every moment their fullest! How Amazing!
A recent incident…
My child wanted to touch the lamp in my shrine in the house. I told him many times that he would get hurt, but he wouldn't listen. Typical of all kids, isn't it? So I let him touch it. If that's what he wanted, that's what he is getting. What a cruel mother, you might think. Yes he did get a very minor burn on his finger. But now he never goes near a flame and tells me to stay away from the stove because it is dangerous! And he is not bitter about his wound or me for letting him go through the pain. He trusts me as much as he always did.
Now, isn't that what the Divine Mother does to all of us? Yet we all have such a difficult time completely trusting God. We are always asking for things and when we get hurt as a consequence of our choice, we label God as cruel and unjust. And we somehow always choose to dwell in the past even though we are bringing misery upon ourselves in the process.
Give every moment your fullest.
That is the only way to live life fully.
And if there is a child you know, embrace him/her today.
It will be the most peaceful thing you did today.