It's like the proverbial bad penny that simply won't go away. Pornography permeates all media and the recent debate on its ban or its regulation has yielded no easy answers. Last month, the newly-appointed Chairperson of the Central Board of Film Certification (CBFC) -- the Censor Board -- well-known film director Vijay Anand disclosed that the Kerala regional board of certification had proposed screening pornographic films in select theatres in an attempt to 'save' mainstream cinema in the state.
But even before Anand could put the suggestion before a core committee to deliberate on over 50 suggestions to revamp the Censor Board, he resigned, holding as unacceptable the Central government's directive not to discuss any such proposals.
The new incumbent to the post of chairperson, Arvind Trivedi (television actor and former BJP MP), told this writer: "I am completely against the proposal. It is against our culture and does not reflect nicely on our society." Not merely porn, Trivedi is against any depiction of sexuality.
"I am not against kissing if it is necessary," he said. Asked when he would consider kissing 'necessary', he said, "Kissing could be deemed necessary in scenes between a mother-daughter or brother-sister. But scenes of closeness or expressions of love between a woman and man would be
unacceptable, as the moral boundaries imposed by society must be respected."
Anand himself is clear about porn: "I would hate this kind of cinema." He had examined the issue purely as a management exercise. "As chairperson of the Censor Board, we have to consider all the suggestions that come to us. But I resigned as the government said we must not discuss the issue."
The Censor Board was in favor of discussing the Kerala board's suggestion only insofar as is could help save mainstream cinema, he asserted. A huge number of films are made in Bollywood, 2100 of which received a Censor Board certificate last year. Plagued by a series of flops despite the money
poured in, the industry is desperate to get audiences back into the theatres. Industry watchers say the sex films industry has eaten into its audiences and profits. In several parts of the country, film producers routinely shoot two versions of a film, one with explicit sex scenes and another that is more regular and acceptable to the Censor Board.
In some places, more commonly in small cinema houses in satellite towns across the country, theatre owners interpolate 'sexually explicit' scenes into films certified for public viewing. In Sangli (Maharashtra) for instance, a theatre showing the English film, 'An Officer and a Gentleman',
suddenly began screening sex scenes. Journalist Vasant Bhosale said, "The actors were obviously foreign and so was the locale. They had no connection with the story and the sequence went on for 15 to 20 minutes. We were startled, but others in the audience hardly reacted. Obviously, this was a
common occurrence."
The experience put off Bhosale and others from venturing out to see an English film, indirectly bolstering the argument of the Kerala film producers and others that porn films are better off in select theatres. "These films are killing the real business of cinema," said Anand, adding that the process of film certification needs to be more stringent. Producers who apply for certification of these films will be scared stiff because their films can be released only in 50 theatres across the country,
Anand said. He even had a plan for appointing nine detective agencies for each of the nine regional censor boards to ensure spot checks on theatres and fines for violators.
Indeed, the problem is a complex one. On the one hand, there is the issue of porn -- soft or hard-core. Such films, DVDs, VCDs, cassettes and print material are smuggled into the country, clearly violating the laws governing possession and distribution of what is termed 'obscene' material.
Section 292 of the Indian Penal Code terms as 'obscene' anything that is 'lascivious or prurient' and therefore likely to disturb moral sentiments. The Rajiv Gandhi government passed the Indecent Representation of Women Act 1989 to cover visual material -- widely seen as an attempt to establish its reputation as a pro-women government.
The Cinematography Act of 1952 is supposed to ensure that 'healthy entertainment' is provided for citizens, and it has numerous guidelines governing the depiction of sexuality. In 1975-76, the G D Khosla Committee report recommended that 'kissing and nudity be shown on Indian screens
provided these are shown aesthetically'.
However, all these pieces of legislation have suffered implementation problems largely due to the vague and uncertain definition of prurience or indecency. Obscenity itself has been debated at length, and liberals and puritans have been at odds about the influence of changing cultures and
mores in society on these concepts.
By the 1980s, the resurgence in the women's movement brought in another dimension to the debate: that pornography as opposed to erotica was demeaning and derogatory to women. That pornography was sexually explicit, sexist and violent depiction of women, mainly as victims and as objects of
titillation, and that an organized industry spawned a huge and sophisticated market for pornography. That the profits being made from the manufacture and sale of pornographic material ultimately contributed to the destruction of the rights and self-respect of women.
Activist and writer Nandita Gandhi who works with Akshara, a Mumbai-based women's library and resource centre, asserts that the arguments in favor of making pornography more accessible have not contributed to the reduction of sexual violence anywhere. Pornography grossly violates the rights of human beings to deal with one another on an equal and non-exploitative manner. Puritanism, she felt, could not be viewed in opposition to pornography either.
"There is a sea change on the entire issue of censorship," says film critic Maithili Rao, adding that India must explore the efficacy of certification with more effective policing and enforcement. Porn is an issue that needs wider debate not limited to the film industry, but drawing upon the perceptions of educators, teacher-parent organizations, psychologists and others.
The lack of sufficient figures on the spread of porn, and of porn material at video parlors, cyber cafes or cable television channels is a handicap. Media literacy, she stressed, was a vital element in aiding both children and adults to deal with such imagery. "Education is the only way out and
unfortunately, we don't introduce it even to college students, leave alone schools," she rued.
A majority in the film industry shares Anand's view on certification as opposed to censorship. Indeed, the film industry's reaction to the entire controversy over porn films has focused not on the issue of porn films as such, but on the issue of censorship.
Amit Khanna, President of the Film Producers' Guild of India says, "Porn films are a non-issue for me. I have no problems with them, but I am not interested in them. I think the Kerala Board's suggestion was more in the nature of introducing a new category of film classification to cover
'adult' films and I am definitely in favor of it." Censorship, he reiterated, had a negative function in 21st century society and was repugnant to independence.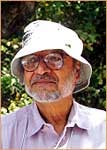 The Censor Board, as it exists, can be effective only if one talks of regulation, not control, surmises well-known film director Shyam Benegal. "There is some virtue in the suggestion of the Kerala Board. In any case, it is a minor issue. What's the big deal about pornography?" In official circles, he says, there is a great deal of confusion between erotica and pornography, the former being contextual. Humans have an interest in different kinds of prurient pleasures and as individuals, they have to find a way to deal with it.
"Has porn taken over the world? Are Indians cretins or what?" asks Shyam Benegal, inferring that clamping down on porn was an assumption that Indian audiences were not treated as mature and discerning. Instead of concerning ourselves with pornography, one must be exercised about things that destroy one's self-esteem, he feels.
In a nutshell, this is what the debate has been reduced to -- morality and censorship versus permissiveness and liberalism. The space for sexuality that is passionate, non-exploitative and beautiful is still a dream.