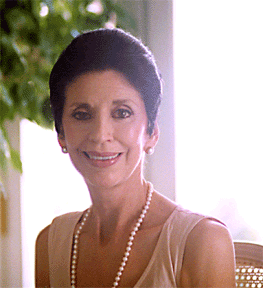 Murshida Carol Weyland Conner's recent visit to India was, like always, rejuvenating. Head of Sufism Reoriented, a 50-year-old organization based in the USA that imparts Sufi education, Conner feels India is the "motherland of the earth".
Murshida (the title given to a female Sufi leader) Conner does not look like a spiritual guru - she does not wear robes, nor any holy beads around her neck or arms. In fact, she looks more like a corporate head than a spiritual leader. She is happily married and her husband always accompanies her to India.
Her 500-strong Sufi group in Walnut Creek, California, follows the teachings of Meher Baba, who lived (in India) between 1894 and 1969. Conner was in India (her third visit) to visit the Baba's grave in Meherabad, Ahmednagar, a special place for Sufi followers in the western Indian state of Maharashtra.
Conner is highly educated and a clinical psychologist by profession. Describing her spiritual journey which started in childhood, Conner says, "When I was a child, I sensed the light and joy that emanates from the core of life. And I sensed that all life is sacred. It would be appropriate to think of all spiritual leaders like Rama, Krishna, Gautam Buddha, Jesus Christ and Mohammed as Sufis."
Born in 1942, Conner grew up in central California's San Joaquin Valley. She studied English literature at Berkeley (University of California), French literature at the Sorbonne in Paris, and medieval studies at the Johns Hopkins Institute in Baltimore, before receiving her PhD in clinical psychology from Catholic University, Washington DC, in 1976. After teaching for several years in the George Washington University School of Medicine, she went into private practice as a therapist, practicing for 25 years in Walnut Creek, California. Here she met Dr James MacKie, a follower of Sufism. The two went on a pilgrimage to spiritual centers in India and Europe.
As the spiritual head, what goals has the Murshida set for herself? She says, "Since the nature of our organization is to foster internal processes of growth centering on love for Divinity and Creation, we do not seek to proselytize or 'win over' new members. That can't be done. However, I do try to keep the door wide open for those who are seeking us, so that they may be nurtured by our school to the extent they find beneficial."
Does being a woman work to her advantage? "Of course. Many students are pleased to welcome a woman as a leader as she is associated with nurturing, charm, courtesy, protectiveness and other qualities that reassure others and put them at ease."
How much of Conner's life changed after she became a Murshida? "I have been a Sufi for 25 years and centered my life on love for God and service to His world. My life has not changed a great deal. The specific tasks that come to me now are different but the basic outlook on life is unchanged. I believe that my work builds upon the foundations laid by my predecessors."
Back home in the US, every week, the members (which include lawyers, technicians, doctors) collect for Sufi classes. Meditation is followed by sharing experiences and expressing one's feelings towards the divine force through paintings, sculpture, theatre and music.
Sufism Reoriented encourages members to be active contributors within their communities. A student is expected to master the psychological, sociological and economic forces of his or her environment before seeking to join a spiritual school. Sufis are encouraged to meet the personal responsibilities of life. Spiritualism and worldly matters are interconnected for members of Sufism Reoriented.
For Murshida Conner, this is the true path to happiness and enlightenment.