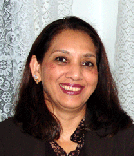 It is a confession of an Indian mother with growing kids settled in the U.S. Well, I could say that my kids are grown up now. They are 20 and 19 respectively and college going students. My confessions have helped them to understand me much better. Hopefully, I could help you in understanding your parents better and also in becoming a little more compassionate.
First of all when I came from India in 1989, I was very much aware of the differences in the culture and values we had. With my pre-conceived notions and fears, I became over-protective of my children. I could never imagine them going out late at night-outs. Specially, my daughter, who is 19 now, still has a curfew of 11.30 p.m. and that too for the weekends only.
Soon I realized that this was not going to help! I could not possibly force my children to live here in the U.S. and behave as if they were living in India. Keeping in mind the concept of Time, Space and Causation, I tried to hit a balance. There is a lot good that we can adapt from this society and still be distinct with our strong cultural values.
It is important for me to explain why we, as Indian parents particularly, try to prevent you from hanging out and have a freer lifestyle. First of all this can divert your attention from your studies which is our prime concern. We want our kids to have the best of education and the best of everything in life. Did we not migrate for this reason? Now in a competitive society, to attain the best in life is only possible, when one is capable of making a lot of money. As an Indian mom, I am proud to say that most of our kids, including my own, do good in studies and are smart. It will be an offense to waste such talents.
Secondly, the kind of life we live in our youth has a direction bearing on our future life. We as parents, do not want our children to have the pain and loneliness of a divorced life. This perhaps is the worst fear of all parents. We want our children to have a fulfilling and a happy long term marriage. For this, it is very important that we take life seriously. Damn seriously. Any relationship you have must be meaningful. And meaning in relationship comes after a lot of hard work, love, compassion, patience and sacrifice. Ask me, I will tell you, it is worth the effort.
It is ironical that many parents do not communicate with their children, or rather are too busy in their own dreams and aspirations, that they do not have any time for their children. Thus if we see children going astray due to neglect and lack of knowledge. Children alone are not to be blamed.
Have any questions you would like to ask your parents, but cannot - May be I can fill in.
Email to Meera Chowdhry. Perhaps, we can help by sharing and caring.