Beating About the Breast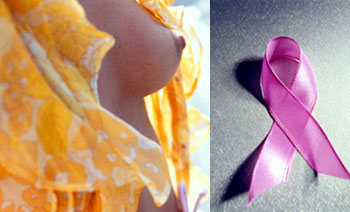 Today, a woman in the United States has a one-in-seven chance of developing breast cancer in her lifetime. This year alone, more than 216,000 women will hear the dreaded diagnosis of invasive breast cancer, one of the most commonly diagnosed cancers in American women, aside from skin cancer, and second only to lung cancer as the leading cause of cancer-related deaths among women.

Yet, says Republican Senator Olympia Snowe (Maine), current standards of healthcare coverage are insufficient to deal with this pervasive and life-altering disease. "Thousands of women each year undergo mastectomies needlessly, and women have even undergone breast cancer surgery as an outpatient - the 'drive-through mastectomy', as it has been called - being sent home without critical support for their recovery," Snowe says.

In 2005, Snowe introduced legislation in the US Senate "to increase the standards of care for women with breast cancer". This - Senate Bill 910 - is designed to ensure that all breast cancer patients receive appropriate medical treatment and are given options on when they can make decisions affecting their health. Specifically, The Breast Cancer Patient Protection Act of 2005 is aimed at improving access to second opinions, lumpectomy, radiation therapy and in-patient care, "so that women are not forced to undergo medically unnecessary mastectomies or settle for insufficient treatment".

The Breast Cancer Patient Protection Act was first introduced in the House of Representatives by Democrat Congresswoman Rosa DeLauro (Connecticut) in 1996. The Bill, HR 1849, introduced by Representative DeLauro in every Congressional session since then, now has 178 cosponsors in the House of Representatives and 17 in the Senate, but continues to languish with no action taken toward passage. "It's not a priority for this Congress," says one dismayed staffer. (It's in the state of things: many Bills are introduced into Congress each session never make it out of the committee charged with their oversight.)

DeLauro was inspired to introduce The Breast Cancer Patient Protection Act 10 years ago after meeting Dr Kristen Zarfos, a Connecticut surgeon who found herself battling insurance companies to keep breast cancer patients in hospital following mastectomy. Today, despite a prevailing medical standards of two to four days to recuperate and gain physical and emotional strength, insurance companies often refuse to cover hospital stays, forcing women to leave hospital before they are ready, sometimes mere hours after surgery.

DeLauro quotes a study by Connecticut's Office of Health Care Access, which found that while the average length of stay for breast cancer patients was decreasing across the US, it was decreasing more rapidly for mastectomy patients than for any other in-patient discharges. The average length of stay for in-patients had fallen by 23 per cent, and the average length of stay for mastectomy in-patients had dropped by 42.5 per cent.

Says DeLauro, "As a survivor of ovarian cancer, I know firsthand how difficult the process is. This bipartisan, common-sense legislation would end the process of drive-through mastectomies, giving women cancer patients exactly what they need after major surgery - more time in the hospital recovering."

The Breast Cancer Patient Protection Act would guarantee, should she need it, a minimum hospital stay of 48 hours for a woman having a mastectomy or lumpectomy, and 24 hours for a woman undergoing a lymph node removal. It would also require health plans to include notice of these benefits in their monthly mailing and yearly information packets sent to plan participants, and plans to provide full coverage of second opinions should the patient want one. The Bill, modeled on a similar one that ended 'drive-through deliveries', does not mandate a 48-hour hospital stay, nor does it set 48 hours as a maximum amount of time a woman can stay in hospital. It would simply ensure that any decision in favor of a shorter or longer hospital stay would be made by the patient and her doctor.

Supporters of the Bill include the American Medical Association, the Association of Women's Health, the Obstetric and Neonatal Nurses, and several breast cancer education and advocacy groups. Only one group, the National Breast Cancer Coalition, does not support the Act: it believes that there needs to be system-wide change to bring about healthcare that benefits everyone, rather than piecemeal healthcare reform "one benefit at a time". Furthermore, says Carolina Hinestrosa, Executive Vice-President for Programme and Planning, "The government shouldn't dictate [health practices]. It moves us away from looking at the big picture."

The Coalition also says that "for the public and individual good, it is important that medical policy decisions are made on the basis of high quality scientific evidence", and "evidence from multiple studies has established that medical outcomes are equally good after outpatient mastectomies as hospital stays. In addition, there is some evidence that psychological adjustment and recovery may be better in outpatient settings."

Snowe, DeLauro, the cosponsors of the Act and others argue that the legislation empowers women to make treatment decisions based on what is medically prudent in each individual case. "The stress of a cancer diagnosis is debilitating," says Snowe. "To compound that stress, to leave a woman with the knowledge that she must undergo a disfiguring procedure due only to her financial position, or to undergo surgery without proper hospitalization, is absolutely unconscionable."

Apparently, a lot of people agree: more than 11 million Americans have signed a petition organized by Lifetime Television calling for the passage of the legislation.

22-Oct-2006
More by : Elayne Clift
---