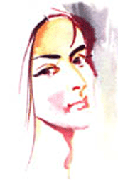 What ever discussion goes on, the bottom line is there are no human rights for the women in India, absolutely none. She is lucky if she doesn't get exploited, abused etc. Shear luck, because if at all that happens no one will help her not even her own family (May be they are involved too in this). So if any of you have a daughter just pray to god that she is lucky enough to live a human life. Even if a girl is raped in our society, no matter how bold she is, she never goes to legal process. The reason is:
There is no term as legal process in India.

She is so repressed for her future that she thinks keeping quite will not expose her to the society.

She never ever will have courage to fight against the criminal herself.
This is so scary that thinking of living in this system will scare the hell out of the western country citizens. In other words any person can do anything to women without any hesitation and he can still enjoy his life.
May be there are too many article on women exploitation and we have all heard them so much that we hardly care any more. Think of the same happening to your own little children, we get agitated if someone beats our children, even if it is for a reason. And now apply that to the women who are weaker section of the society. They need protection form men around them. If not they are better of living in a jungle.
I think for women in India I have only one sentence. 'The human being is not yet civilized and they are still living in the forest where there is a danger of wild animals attacking them any time'. May be forest is safer than India for women.
I am ashamed myself to be part of this country where we cannot even give a safe future to our women and children. Unlike other countries who spare their lives for giving great future to their generation.