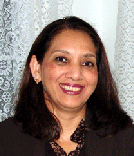 Staying married has never been an easy task. It is a combination of two different people thrown together by virtue of marriage to accommodate each other under all odds. The Couple comes from diverse background, different family values, and personality, barring a few things in common that bring them together in the first place. Today marriage is at a far greater risk of breaking down than ever before because of the otherwise stressful life we go through. Life lately, has become very demanding and competitive. We have lot more expectations from our life partners. With standards of living getting higher and expensive, it is difficult to cope with life�s demands. It has become even more complicated for couples to survive a marriage under such stressful conditions. However, more complex is the situation for the children of the divorced parents.
There is consensus that the overall U.S. divorce rate had a brief spurt after WW2 followed by a decline, then started rising in the 1960s and even more quickly in the 1970s, then leveled off in the 80s and declined slightly. The issue of children from divorced parents is a far greater concern today.
It can be understandable that two married people are unable to stay together for whatever reasons, however, is it right for innocent children to go through painful ordeals? It is more painful for children who do not even understand the intricacies of life. They are left with unsolved questions in mind and eventually end up blaming themselves. It is hard for young kids to reconcile with the problem when they do not even know what the real problem is. We all yearn for love especially for young children the emotion of love is the most powerful of all emotions.
The impact of a divorce is felt on children of all ages. Even though infants do not know anything they can feel the difference in the energy of the parents. This definitely affects them and they become irritable. Toddlers may not understand the situations as such, however, they feel the absence of the parent, which is father in most cases. They cry often and feel insecure. Also they try to cling to the mother a lot with a fear of not losing her too. While adolescents get in to bouts of depression, they often take refuge in alcohol or drugs. The adult children of divorced parents have explained their situation similar to mourning for a parent.
According to the report by Kather and Rembar at Children�s Psychiatric Hospital, University of Michigan:
63% children have some kind of psychological problems that include anxiety, sadness, moodiness phobia, and or depression.
56% children fall behind in studies and show poor grade results.
43% children show aggression in their behavior towards their parents.
The affects of divorce are more pronounced among girls. They suffer from poor self-esteem. After the disappearance of father, they are not able to experience day-to-day caring and loving by an opposite sex with the result they lack the ability to successfully cope with the opposite sex or establish a healthy relation with them. Most girls blame themselves for not being pretty enough or loving enough to preserve the relationship with their fathers. �A sense that love is doomed often haunts the offspring of divorce as they grow up� (Time) 1. They feel abandoned and dejected. A sense of being valued and loved in females is seen as a key element in the development and that one is indeed femininely loveable.
�The results of present study suggest that father loss through divorce is associated with diminished self concepts in children� (Parish) 2. The impact of parental divorce and subsequent father�s absence has an affect as diminished self-concept in children.
One of the most devastating affect on a child is fear of abandonment by the remaining parent. They often think, �What will happen to me if she will also leave me� Living under constant fear is, by no means, healthy for a normal growth of a child. Children also fear of change in their life pattern. Joining a new parent or stepbrothers or sisters could mean a change in over schedule of the child. His not being able to see his earlier parental family can create a vacuum in the life of a child.
The problems of offspring of divorced parents are getting unrestrained. It is difficult for the parents to look at the problems of their children when they themselves are going through a bleak period. However, parents should try to get help and be strong in realizing that the problems of children require crucial attention. The love and caring of both parents are essential for a healthy growth of a child. It is important for both the parents to work things for the benefit of their children.
1. Time issue 09/25/2000 article "Fear of Falling"
2. Thomas S. Parish, Journal of Social Behaviors and Personality #4 Page 559-562