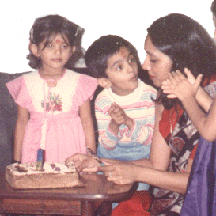 The efforts start from the very beginning. The first principal is to always treat your kids with respect. I've never treated my kids as kids but as human beings as distinct individuals with needs and desires to be respected and to be reckoned with.
I remember I was in the disciplining stages. Everyone around me thought, I was too strict. I asked my son if I were? He said no! At five years of age he probably didn't understand anything except that his opinion mattered. Look at the faith in his eyes when he gave me ideas.
Play around with them as friends let them beat you up. I still wrestle with my son and can put up resistance, I think! He says Ma I don't use my full strength with you. But careful! There is a thin line between friendship and authority that you don't want to cross. This authority figure they are going to need even when they are parents themselves.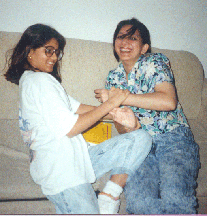 Make it a habit to watch TV with them. Make a note of their favorite programs. Do a little homework and make an intelligent comment here and there. Surprise them by appreciating a song by Kurt Cobain. Appreciate that touch down on the ball game. Also be prepared for their fun-making. Hey Ma what do you know? But soon they will start talking to you about music and sports and their favorite TV serials.
Let them know your fears just like normal people. They want to help. By the way, my son took me for driving practice. After 2 months of sacrificing his last summer with High School buddies, I was still a nervous wreck. He had had it and gave me a big lecture it's two months already and you should know and there is no need to be nervous. He was 17. My daughter put me on the freeway. After a big pep talk Ma you can do it ........ On the ramp she tells me Ma are you sure you can do it there is no going back now. Sure there wasn't.
When it comes to their friends, you can have fun joke around a bit but the condition is you don't embarrass them. If you watch their expressions, you will know when you embarrassed them - stop it right there. Don't impose yourself let them have privacy with friends and their space.
About their love life.... you can suggest a few things here and there but don't be a 'you know all'. It's not going to help. Only soothing words they like to hear is "people who love fight the most".
It's a wonderful relationship.