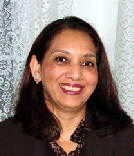 Any literature that is available on such issues is general in nature. We can definitely be helped by the experiences of others. However, every single relationship is unique and needs to be dealt with in a more individualistic manner.

The first and the utmost thing is that both the partners should realize that on one owes any thing to anyone. Any thing we receive from each other is precious and needs to be appreciated. We should feel thankful for the love and caring we receive from our partner.

Trouble starts, when people think that the other person has written his life off together with the marriage vows. We should not be over possessive of each other. Everyone is a distinct individual and deserves to have freedom. Just like we need freedom, we should also remember that we have a place in each other's life and so do other things. For example, one's career may be important and if the need be we need to pull back a little. If one truly loves then he should appreciate the desires and passions of the other person and what gives him inner satisfaction. If it does not come in the way of happiness for both, it should be respected.

Every relationship has to be honest. Matured people know that it is very natural to have different feelings in different circumstances. We have control at what we think but definitely have no control over how we feel. It is all right to get angry at each other without feeling guilty. My husband often tells me, "� if I express my love at you, you don't expect me to express my anger at the neighbors." I know he is right. Any time we feel angry, it is not at the person as such but his actions or his language, and or his behavior. It is human to feel insecure, jealous, angry, loving etc.

It is important to be able to look at our own behavior at all times in all honesty. If we feel there is a genuine need to feel sorry then we should not hesitate to say, "I am sorry". This in all sincerity builds a very satisfying emotional relationship.

It is significant to be a good listener. Most of the time when we have arguments we are more apt at making our own point through without giving much importance to what the other one has to say. If we are both able to communicate and also listen we can work our problems better.

Especially of great importance is the fact that both partners should be at an equal level. No one person should try to be superior or put the other person down or even feel inferior. In a marriage both the partners are equal irrespective of their financial background, their educational qualification or other such things.

We should definitely have some activity outside our relationship that gives us pleasure. This gives a better chance to enjoy each other more emotionally. Also is important to have peace within. No one person can make anyone happy unless he is happy within.

Over a period of time if we pay attention, we learn to react positively towards each other's actions. We learn what would make the other angry or happy or sad or when he wants an opinion and when he just wants you to listen to him without saying much.

In the end the best relationship is reflected if the partners are best friends to each other.