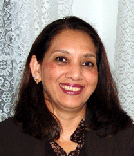 I think I did a reasonable job - my kids are good and they are almost finishing college. Like every mother, I too hope that they will have good jobs and be able to settle and become accountable and responsible for their lives. And at last, I will be free!

Guess what the most difficult job of parenting lies ahead of me. It was much easier when I could practice my authority and they would listen. Now at 21, my son does not have the wisdom to judge in certain critical issues. But he is an adult and he should make the decision - that is his contention. My daughter on the other hand wants to assert herself. Well sure she is 20 and she should have the right. I am a mother how can I let them make decisions, for I know that some of their critical decisions might not be correct or the choices they make might hurt them. Well I know we learn from our mistakes and attain wisdom. How can a mother accept this!

Then, there is this adjusting and compromising. Just like in any other relationship. When kids become adults and have a distinct personality, two people have to adjust be it a mother and a child. It may be a little easier considering the emotions involved, yet it is a regular job. There are personality clashes. There are win/lose situations. Often I want my kids to win but some deep down fear - the repercussions of my letting them win. I don't want my kids to get used to winning all the time. It is not just me they have to adjust and accommodate. And there are momentary ego clashes. Good thing about these ego clashes is that the emotions take over. And the anger melts from both parties. It may not be immediately though.

A different type of training now begins. Helping them deal with other adults. True they have learnt some part by growing up. There is this personality clash that they have to learn to deal with. Some times, it is so hard when I find my kids suffering and I am not in a position to help. There are these boundaries that I cant cross. And I have to look for situations where I can convey my message directly or indirectly.

Better would be if I am able to accept this is their life and everyone has to learn the hard way. The sooner I learn the better for me. Will I ever learn this? ... I doubt it very much.