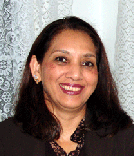 This is about my earlier article, American Indian Kids - A reader of mine feels that while in the US, by not speaking in our mother tongue in no way proves that we do not have our Indian values.

I think he is right!

Just think about it if someone is too quick to abandon his/her mother tongue, what other values he would be interested to keep?
That is not even the point here. We Indians learn English from the childhood. But there is a massive difference in spoken English and written English. It takes a lot of effort and practice to perfect the spoken language. To be able to just communicate is one thing but express well in any language is another. What happens is when we move here most of our young kids always speak in English. Even if we talk in our mother tongue most likely the reply would come in English. Parents need to persist and eventually they come back to the mother tongue.
There is no harm in communicating in English, if the parents know the language thoroughly. It is seen when we migrate to the US we start communicating in English, thus children lose touch with their language totally. As parents we need to talk to our kids on intricate issues and if the parents are not able to express well in the adopted language while the kids do not understand the mother tongue, there is definitely going to be a lack of communication leading to misunderstandings. This is especially true when we have teenage kids and time and again we need to talk to them explain to them certain facts of life.
What good is adopting a language if it creates a barrier between parents and the kids?
I still feel communicating in ones mother tongue is important. We need to keep our roots; the mother tongue away from motherland works as a strong medium.
I work for a community college and South Asian kids account for 30 percent of the college community. I often hear someone talk in Bangla, or Gujarati or Punjabi or Hindi. They bind together by that common factor. They feel they belong. They feel they are not alone.
Some things are there to keep. Mother tongue is one of them.