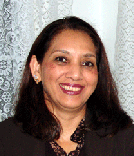 When I was an adolescent and in the dream world… I always saw future as a world of Cinderella. Always happy! Now I have come to realize that life is but a combination of opposites. As the saying goes, we get both sides of the coin. One can't possibly choose to have just the head or the tail. In fact the law of relativity dominates also our day-to-day life.
We cannot come to appreciate the happy times unless we have experienced the pain of unhappiness. Someone who has not experienced unhappiness cannot truly appreciate the preciousness of happiness. Just like nature it is very important for the seasons to change and bring newness. It is equally important to have different state of affairs in our lives to break the monotony.
I fail to understand how two different people can be in total agreement all the time. There are couples that believe they do not have arguments. Only way I don't have an argument is when I stop caring at all. Then, nothing matters. Is that right? When two people are in love, everything they do has a distinct affect on each other.
It is very important when two people live together; they care for each other's needs, happiness, space, and freedom. Once they decide to stay in matrimony they are aware of the limitations as also the advantages of the commitment.
Staying with someone would mean curtailed freedom to a great extent. The fact that man created this institution of marriage was to change the way of the stone ages when both man and woman were free of any commitments whatsoever. As we mature the manner of our negotiating disagreements also changes. Depending upon our state of mind, the disagreements could be dealt with calm communication or heated arguments. It is very natural. It is not necessary that the disagreement is solely the cause of the heated argument. We are humans and we go through different circumstances some good some bad. All these circumstances have direct bearing on our reactions.
There are times, when under the influence of anger, we say things and do things, which could cause irreparable damages to some extent. It is, therefore important that when we calm down and realize our mistakes, we should make every effort to make amends. When we love someone truly then nothing comes in the way of togetherness forever. Not even ego.
People, who love, are willing to forgive. They are willing to enter the shoe of the other. They do not brush the other's behavior as ridiculous. They are willing to understand as to why the other's reaction is ridiculous. They respect space and freedom of the other just like they would like theirs to be respected. They are willing to give a serious thought to every argument they have and look into the cause and then ways of resolving. People who love truly and care enough are willing to go to any extent to make life worth for each other.

Email to Meera Chowdhry . Perhaps, we can help by sharing and caring.