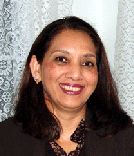 I have often seen us Indians living away from home, suffer from some kind of complex. We are endlessly complaining about the prejudice we have to face. We tell our children that they have to work harder. True, here everyone has to work very hard to stay in the market. It is a very competitive society. Even the locals here have to work hard to maintain their position. Well to just get by, certainly the locals have the benefits. But to be really successful and in a high position they have to strife equally. I do understand we have a second-class position. But imagine other nationals in our country getting priorities over us! It is only fair.

It will be nice if we could just accept certain facts. I believe if you are good you are good. There are countless Indians and other immigrants who are doing extremely well in other countries. By our constantly telling our children that we are victims of prejudice, we are only inducing inferiority complex in them. Others will look down upon us only if we are suffering from low self-esteem.

Instead, if we rather use competitiveness as an example, it will be healthier for our kids. Our children learn to work hard. Hard work is never a waste - it is also taught by the Indian scriptures.

We have no reason to suffer from any kinds of complexes. We have to accept certain facts. We have migrated to the other countries by our own choice. We have to remember that we are always going to be second-class citizens just like any other national would be in our country. We would always have to work harder because we have opted to let go of benefits and our rights from India.

If we just concentrated on getting higher up rather than wasting time on thinking about what we do not have, we will do much better and succeed in achieving what we came here for. Also while making our choices, if we accept gracefully the disadvantages we will be at, we will be in a much better disposition.