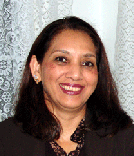 "The best and most beautiful things in the world
cannot be seen or even touched….
they must be felt with the heart." quote.
Romance is a big question in a marriage. Most marriages start with romance. However, after a while it seems to disappear. We start taking each other for granted. Romance is such a beautiful thing that we all want it to stay. Stay for good.
When we just meet each other we are at our best to impress the other person. Even during the first couple of years in marriage we are still in that stage of impressing the other. Gradually we slip into our natural self. It is time to accept each other as we are. Most of the time the real self is not what we had expected and thus all that love and excitement is gone. Sometimes, we are so disappointed that we are barely tolerating each other. How to keep romance in a marriage… there is innumerous literature available. In my experience, you don't need flowers and chocolates to keep romance fresh. The love has to be real. When you are genuinely in love, you do things that show concern, love and caring. When you take care of your partners needs no matter whatever the conditions.
There may be times when couples would be upset at each other that shouldn't stop them from doing things at home. There is only one thing that keeps marriage fresh and full of romance that is the fact the other person loves you. Love shows in actions. You don't need to tell over and over "I love you". It makes no sense repeating while the actions are not complimenting the expression.
In my 25 years of marriage, I still get the door for my husband. All he has to do is honk. He also knows if I am not at the door, its either the exhaust fan in kitchen is on or I am mad at him. This thought of my being so much in love and getting the door makes him romantic towards me. As soon as my husband is home, the glass of water is ready for him - I know he takes. However, when I get mad at him for some reason the water will be at the table and the smile would be missing. He misses these small gestures of love so much that he is in a hurry to work things out. These are the small things we do that constantly remind each other of the love being present. This is enough to make you feel romantic.