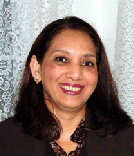 Don't go around saying the world owes you a living; the world owes you nothing, it was here first - Mark Twain, American humorist.

Lot of our problems are caused by our attitude towards life. To stay happy or not is within our control. Happiness is a state of mind. In life we have to go through different situations there is no one, not even Jesus Christ, who could escape sufferings. We can reduce the suffering and try to feel content and grateful for what we have. From my own experience the more you feel grateful the more you get in return. On the contrary, the more one complains the more problems he gets in life.
For example I feel I do so much for my home including a full time job to giving things to my family almost at demand - my husband has the liberty to call me at 8 o'clock that he is bringing 5 for dinner, my son enjoys the freedom to call me at 11:30 that he needs a suit ironed next day and my daughter (well I do complain!) when I am taking the laundry down she has the liberty to tell me that her dress is hand wash only. Now after all this if they would all keep complaining instead of appreciating a day would come that I would say, "enough they do not deserve much". But the more my family appreciates, the more I go out of the way to do things for them.
I am a believer in God and I also believe that if we were to go on complaining endlessly about life how much miserable we are and keep adding the things we do not have and the things we deserve and how the weather is too cold or too hot then the One up there is going to get frustrated and stop caring and giving.
Some times we grow up blaming the world for everything we suffer. On the contrary, no one has to do anything with whatever is going on in our lives. If we stand up and take the responsibility of everything we do we would be in a much better disposition. Life becomes easier and much more happier.
When I decided to get married, it was solely my decision. When I was going through the teething troubles, I could blame no one else but myself. The bitterness is at its crest when it is coming out at another human being - one goes really easy on him, though. I would blame myself a little and then try to remember - I am not stupid. That was easy.
When things are not going well in our life it is very easy to blame someone else for that - could be the parents or the friends or the siblings or the boss - it feels good. But if one is able to take the responsibility unto himself his life gets easier and he is able to pin point his problems and look for the solution.
We need to look in the face all the problems and the adversities of life. The difficult part is accepting the responsibilities - the easy part is finding solutions. Once we are in control of our lives we are able to focus on the resolutions. Lot of time is saved in unnecessarily blaming others and the problem is taken care sooner than it appears. It is a common complaint of many; the credit card companies are eating away our hard earned money. The option lies with us for not using them. There are times when there is urgent need of funds well; one has to pay the price to attain the help. However, the total responsibility lies with the user of the credit cards.
The bottom line is that no one owes us anything in life not even the one up there, if some is nice and courteous, we need to appreciate. It is only to oneself that one owes.