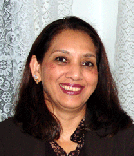 Freud, the father of psychiatry believed that there is a competition between a son and a father. His theory is that a father is afraid of being replaced by the son. However, it seems to me that the father is so over possessive of his first-born son that he focuses only on his own ambitions being fulfilled through him. This is reflected explicitly in the story of Mahabharata where Dhrishtrashtra becomes blinded by his own ambition and becomes instrumental in pushing Duryodhana towards evil.
As soon as the son graduates Jr. High School, the father already starts tasting the fruit of his dreams and starts pushing his son. Often showering with comments like "when I was your age..." At times it might appear to the father that his dreams are being shelved, he may get desperate thus disapproving of everything the son does. There is a constant comparison with his situations at that age. Sometimes not realizing the difference in their circumstances. This constant picking on the child could be very damaging for his personality, this the father should realize. The irony is, on one hand he wants his son to make it on his own and on the other all his efforts are directed towards building an empire for him. Like-wise a son realizes his inheriting his father's possession and yet the pressure of being able to prove his worth.
The situation sometimes gets very serious. Some kids under the circumstances thrive on the challenge to fulfill their dreams and their fathers.' Some kids, however, become remorse under constant pressure and lose their self-esteem in their efforts to come up to the father's expectations. This could lead to strained father-son relationship. Also at times becomes the cause of confrontation with parents.
At this point both parents need to focus on their common goal - seeing the son succeed. Mother here has a greater responsibility of helping both cement the cracks in the relationship. At this critical age son definitely needs reassurance of his father's good intentions and ardent love for him. He needs to be reminded constantly of the sacrifices made by his father in bringing him up and about the time when his father buried himself under the credit card to buy him a new car. It is also very important for the father to realize the circumstances of his son and be more rational in his approach. All the time being aware of the emotional impact his actions are creating on the son. Teen years are very important as also fragile.
It would be nicer if both the father and the son realize and understand the situation before its too late when a father wonders.. why do I not have a nicer relationship with my son and the son wants to convey to his father ... I always loved you!