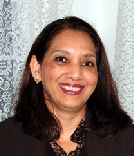 Pressure from peers is the in-thing. Everyone is keen to know whether or not you are "hooked" with a friend of the opposite sex. And this pressure seems to disturb a lot many adolescents, particularly who have not yet been involved in dating, necking-petting, et all.
Have you ever been bothered by the fact that why you do not have a girl friend or a boy friend? Have you been played around by your friends for not having one? Now a days the sarcasm is straight pointed at your sexual preference. But don't worry you know what you are!
Know something? It's perfectly alright. You might have other priorities – could be your studies. Or more appropriate you are a different kind of a person. You probably don't believe in "Hi Bye Bang" type of relationship. You are looking for a commitment and waiting for the right person. You are the one who takes life seriously and you have no place for light fling in your life. It's fine. You are the one type who will be a happier person.
Don't get bothered by those sarcastic remarks from your friend stay put you will find that right person when you are ready.
Have any questions?
Email to Meera Chowdhry Perhaps, we can help by sharing and caring.