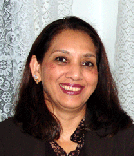 It seems to me that it was only yesterday when I was doing things for my kids. Teaching them to talk, helping them walk. Leaving them to school, bringing them back from school. Being concerned about their food and clothes. All this is so fresh in my memory. However, now the duties have shifted. My kids seem to have taken over from both my husband and myself.
I was leaving for work. My lane gets kind of busy at that time since the school is around the corner. Making a u-turn becomes difficult at times. In the morning rush three/four minutes seem too much. I heard my son call from behind 'ma can I make a u-turn for you'. I still remember first time I was preparing to join my new job. My son insisted that he takes me around to show how I was going to drive there. I had only been driving a couple of months then. He made sure to show me the inside streets. Ma you don't take the freeway yet. I don't even know if he wants me to take the freeway now either. There were occasions, when I had to drive alone long distance somehow or the other he made it a point to drive me. I often ask him 'Anmol you don't trust my driving?' his excuse is always the same 'ma it's the other drivers I don't trust. You don't know how crazy people drive in New York.'
We were returning home from a party after a couple of drinks. He called from behind, "Call me when you get home." He was right behind following us in his car. He wanted us to call on his cell as soon as we reached home - safe!
Now when I look at my relationship with my father, it makes me realize that it's the same situation. Every time I call him he makes sure he tells me all the problems that he has. He knows I am going to tell him different stories that will make him feel much better. My approach seems so logical that he believes and his good vibes improve his condition.
Last time I called him he said he feels very low sometimes. Quick came my response, dad it means I am missing you so much at that time that you get those vibes. He said you might be right. I said sure God has given us the power we can communicate through our mind. Well I couldn't say God is within - he is a staunch Christian. This is a cycle of our love and affection. The kids switch duties with us at some stage of our lives.