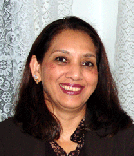 I would say the most critical of the teen years is nineteen and a part of twentieth year too. This is the time when the teens are at the threshold of their adulthood. A situation that makes most parents wonder where did I fail or what did I do wrong. A really nervous situation that needs reassurance - things will be all right. This is that year when kids do not remember anything else but, "This is my life and I am going to live it MY way."
There is a total blockade to what ever the parents have to say. It just does not matter if we are right or wrong - any thing we say the reaction of the teens would have to be the opposite. They just want to disagree for the sake of disagreement. They are most likely protecting their rights to assert themselves. Most of us parents do not realize this but the kids are afraid very afraid and nervous of being on their own. Their fears are mostly their ambiguity to be able to make it in this adult world. They fear even a little help from their parents would prevent them to be on their own successfully. They have to do it all by themselves.
The worst part of all this is the kids' insentience to challenge the rules at home. They make sure they get home a little after the curfew time or stay late without calling. I guess this gives them an edge over the parents. They have a deep satisfaction or the sense of achievement that they can dictate their terms. Let me assure you they do not even realize as to what their intentions are at this point.
The worst thing we parents could do at a time like this is to remind them "Okay we are the parents" This triggers an ego clash and pushes us apart. Also this is a very delicate situation, most teenagers get bouts of depression. We don't want to do something we are going to regret. We have to remember this is a very temporary condition and soon the kids would be over it of course with our love, understanding and support. Parents should always leave the piece of advice for a calmer situation. Our advice should not sound like a lecture but more like a dialogue. They should be reminded it's their life and that they should know better what they want to do. It would be a good idea to make them aware of the repercussions their negative behavior will have on their future.
I can assure, our good values and training hits in and like magic they are back to normal as soon as they get into their 21st year. I guess by then the hormones start settling down almost.