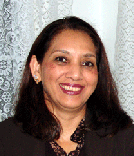 Do you ever wonder why some people are very difficult to deal with? There is a very old Indian classical film "Pyaasa". When the hero who was singing sad songs was prompted by the crowd to sing something happy he then sings some thing like this if translated, "I am in deep sorrow how can I bring happiness in my songs. I am going to give to this world what I will get from this life." How very true!
Different aspects including heredity influence our personality. The most important aspect is the environment though. Since our childhood, we go through different experiences in life that help us in shaping our personality. Unfortunately, people who we find difficult and full of anger are the people who have had some bad influences in their life. Most of the time, we try to avoid such people since we do not click with them. However, if they are the people we can't avoid we need to deal with them.
At work, I have an eighty five year old co-worker. She had always been very dominating. Once I could not keep my cool and snapped at her. After a while she came to me and asked, "Meera how long have you been here?" "3 years almost" was my reply. She then said, "You have never talked to me like this in 3 years". I did not apologize to her however; she did see in my eyes that I felt bad. The reason for my not apologizing was that I wanted to put a stop to her annoying behavior.
I know Emily is a good person at heart. I also know the reasons for her behavior. She was once the supervisor for the whole office. It is now getting very difficult for her to change her expectations even though it's been a while since she retired. She is now a part-timer by the way. There are other things that I am aware of are instrumental in Emily's behavior. In her 85 years of life, my friend has gone through surgery for breast cancer; she has been diagnosed with skin cancer and couple of other ailments. Emily is very brave and has lived with courage through her difficult times. Last time, when I enquired about her skin problem, she told me, "Oh I suffer from some blood disorder. Doctors gave me 10 years I figured I am already 85 and 10 years is a long time". I admire her for her attitude but with so much going in her life, how can one expect her to behave normal with anyone? Now whenever I see her in one of her frustrating moods, I tell myself to behave. It is simple and nothing she does bothers me as much. I am able to laugh at her curt comments.
This is not just the story of Emily, we have other people in our lives who behave in an unbecoming manner - may be someone very important. It is always a good idea to look into the cause of the behavior. If we are able to act with compassion towards these people we can expect them to be nice. As a matter of fact almost 90 per cent of people come from dysfunctional families. In other words no one is perfect and we all suffer from some kind of personality problems. It is much easier to adjust with others if we try to remember that we expect others to treat us with respect and we should do like wise.