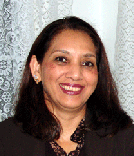 Are you the one who will take the risk of drifting away from your family and dear ones, for some friend who is not worth anything? Your family is all that you have. True there are times in our lives when we do not want free advice from the family. That's at a time when you have freshly entered adulthood and you want to assert yourself. Experienced parental advice could be very annoying. At least for a few years. It's only later that we realize right from wrong.
At a times like this you are tempted to put more faith in friends. But do you know if they are your true friends? There are friends who constantly talk ill about parents yours or theirs. This can cloud your opinion very much. Any one who would want you to drift away from your loved ones is not a friend in the first place.
I know someone who went out and bought a cell-phone for a friend. After putting up $1000 in bills friend refused to pay. Don't be fooled by the emotions the friend show.
Another friend who had the privilege of a car for all the enjoyment and hanging out turned out to be suing the friend after being in a minor collision.
It's very important to know your friends and their good intentions. Friends you will find many – family is the only one.


Have any questions?
Email to Meera Chowdhry. Perhaps, we can help by sharing and caring.