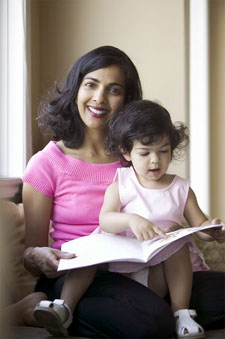 It is predominantly felt that everything should start with education. It is realized that education is indispensable to everyone for the smooth running of human businesses, works and activities in the world. Can't these be doe without education? Why is education a necessity?

Traditional Education

Human activities beginning from feeling, imagining and thinking, proceeding through expressing such inner things to doing things as a result of that in order to satisfy the needs of the concerned require a standard for everything for the understanding of all concerned in the society so that everything can go on smoothly in a routine manner.
To do that knowledge of a common standard acceptable to all is very essential and that can be achieved or done through a common type of education only. Therefore the necessity of education to produce standardized people who can think, express and do things in a standardized manner which everybody can understand and appreciate arises. This is what traditional type of education is doing for many generations.

Change in Education Needed

The times have changed now. Today everything is compartmentalized. There is no link between Art and Science. Therefore only specialists who are capable of doing jobs of particular types are produced in large numbers instead of persons of general abilities who are capable of doing different types of jobs. The result is the education people get is incomplete and so, it is meaningless, worthless and useless now-a-days. So, there is widespread complaint that present day education is producing only mediocre type persons who cannot shine in any field later on in life. Hence a clear appraisal of education by all concerned is very much needed.

Kinds of Education

As many say the functions of education are restricted to two things that are
Among these two, the present day education is mainly concerned with the first one only. Knowledge is a renewable thing. That is why it is said that education is a continuous process. So, unless it is continuously renewed, education will not be doing much good to anyone.

Drawbacks

By the present type of education only out dated knowledge is given to everyone. Therefore it is neither giving useful knowledge nor bringing out the talent but is merely exam oriented and the Degree offered after the memory testing exams is unproductive and useless. Likewise there are so many drawbacks which are being discussed by experts without any effective solution to stop the harmful effects of education.

Real Purpose of Education

In reality the problems of education do not look to be an impossible thing to solve if we approach them with common sense taking into consideration the views of great men all round the world.

John Milton says in his Tractate on Education that with the knowledge of education one should be capable of doing the work of an office both in private and public justly, efficiently and excellently whether it is in the war or in the peace of a nation.

S.T. Coleridge in his Lectures says that the purpose of education is to make one 1. to work by love and so, generate love, 2. to habituate the mind to intellectual accuracy or truth and 3. to excite power.

Albert Einstein in his views On Education prefers a generalized type of education to specialization and suggests that by education one should be capable of thinking independently, judging independently and doing work with love rather than a standardized individual doing work like an ant or bee in a community without personal originality and personal aims having no hope of development for the community.

The Indian saints and philosophers like Vivekananda, Gandhi and others have opined that education should mould the character and make one a perfect person.

So, it gives a clear idea that the purpose of education is to make everyone a cultured person and by education one is supposed to be a developed person in all respects i.e. physically, mentally and spiritually. Therefore the present day educational system should be modified in such a way that everyone should have the access to all fields of knowledge and training in arts and technology so that a person can be really free and independent to do whatever work one likes with pleasure after education and achieve excellence in it.