As I wander around here in Taiwan I so often come across things that I have no idea what they are. I've found that photographing these, one by one, as I happen across them draws me in closer to the mystery of being a stranger, an outsider, in a country and a culture I don't understand.
I've spent so much of my life trying to understand this and that. It seems to me now, as I grow older, that the importance of understanding is overestimated; and that there's something more primary that serves better to unite us with what's all around.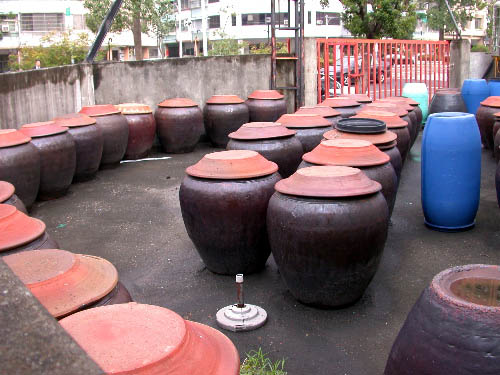 This is the mystery of things. It's what we can't understand. This connects us with what's new and different in a deeper way than understanding does because it acts through a deeper part of ourselves ' one that's primal, non-verbal, and creative. This part of us is unknowable but it alone is capable of deep and real knowing. One of the great benefits of encountering the foreign and the alien is that it connects us with that important source of our own intelligence and action and so greatly fosters our real development.
When we get all caught up in received ideas and acquired concepts about another culture, we lose contact with the only part of ourselves that can really connect with that culture in a way that is new and appropriate, and hence the only part of ourselves that can discover that culture for what it really is and learn from it.