Apartheid and Art is a subject I delve into often. Throughout the apartheid era in South Africa, there was always a group of visual artists, writers and performers who towed the repressive political line and were publicly rewarded by being declared national icons of Art and Literature by the regime.

I know there were other artists and sculptors who stayed and tolerated the brutality and repressive cultural environment, often with dire consequences. One remembers, for example, the South African black artist Michael Maapola who was imprisoned in 1988. His drawings of police clubbings and prison scenes recorded the ugliness of the apartheid regime at its peak. In 1989 an arsonist torched his studio in Hammanskraal, a township north of Pretoria. Years of paintings and sculpture went up in smoke.

But I have always wondered about the fate of those who were forced to flee the country because of their political convictions and desire for creative growth.

After the euphoria of the newly elected African National Congress settled down, there was an immediate hunt for dissidents that had left the country under duress. Many came back and were immediately hailed as national icons. Dumile Feni, Artist / Sculptor is of those who was eventually recognized and given the honor which was due to him, even though he died an exile.

But there still remain many native South African heroes in the arts, exiles from the apartheid era, whose contributions to world culture have gone unrecognized by both the present South African Government and the South African art world as a whole. Their role as great artists, who embraced and promoted the beauty and magic of Africa, while denouncing the horrors of the apartheid regime, was lost in the quagmire of petty bickering and politics.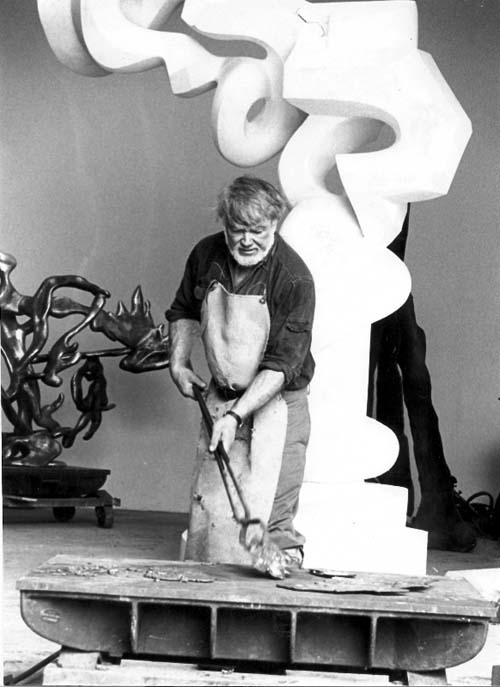 Isaac Witkin is one of them. I came across Isaac Witkin's work after I received a note from his daughter Nadine Witkin in the United States, telling me how much she appreciated an article I had written on Dumile Feni that mentioned her father's valiant efforts to restore Feni's damaged castings. Nadine forwarded on to me copies of private correspondence and archival documents detailing the close friendship between Dumile and Isaac Witkin—that have never previously been published, giving me even deeper insight into fate of Dumile's work. She was especially grateful, that I, as a South African writer, had acknowledged Isaac Witkin's vital contribution to preserving and promoting the artistic legacy of his friend and fellow South African sculptor.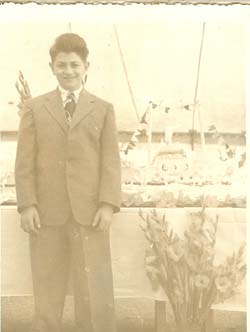 This started a series of transcontinental letters and sharing of articles and information between me and Nadine that finally compelled me to write this article on Isaac Witkin. I believe Isaac Witkin is the Merlin of Contemporary South African Sculpture, the South African Mozart of Bronze, and it is my hope that he will finally be accorded this recognition, albeit posthumously, that he richly merits.
Isaac Witkin was born on May 10, 1936, in Johannesburg.
In a published conversation with Harry Naar, Professor of Fine Arts and Gallery Director, Rider University USA, Isaac Witkin talked about his formative years in South Africa, and how he became a sculptor:
" I didn't know what I wanted to do with my life after graduating from high school. I tried commerce, and found that it was not for me. My mother suggested I take evening classes with a Hungarian immigrant sculptor whom she knew by the name of Herman Wald. She told me she had an intuition that I would be a renowned sculptor one day, which seemed incredible to me at the time. She justified this 'revelation' by showing me the early pieces I had made as a child: one was a lion walking across the branch of a tree, and the other was a Grecian torso on a paper knife. The moment my hands touched clay, I knew that I had found what I was meant to do for the rest of my life. Mr. Wald was so impressed by my first efforts, that he promptly offered me an apprenticeship. I worked for him for about a year and a half, and learned the basics of my craft. While I learned much from Mr. Wald technically, I actually quit his employ in disgust because I was so outraged by his inhumane treatment of a loyal black assistant. It was one of the many reasons why I decided to leave South Africa. .. I grew up in South Africa during the Apartheid Era, a system from which my early experience seemed fraught with human injustice. I was brought up by a black nanny who was like a second mother to me and for whom I had a great love. Through her, I 'inquired and learned as much as I could about African customs and culture. ….My first experience of sculpture was of course African sculpture, which had a profound effect on me at the time. Through influence, I was able to study the greatest examples of this work, which were buried in the basements of the local university, and not available for public access. It was at the Johannesburg Art Museum where I first saw Rodin's work. I was entranced by a marble portrait of Miss Fairfax. It seemed miraculous to me that Rodin was able to make a hard. material like marble de-materialize and melt in the light. It was in this museum that I first became acquainted with Henry Moore's work, in the form of a large retrospective exhibition. Little did I know that one day I would work with him. "
Being aligned with a group of peers in Johannesburg who opposed the apartheid, Witkin feared being blacklisted and put under Government surveillance.

Continue Next Page