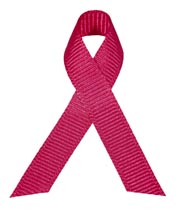 Recently, media was abuzz with news of an orphanage in Gandhidham in Gujarat's Kutch district removing two minor boys after they tested positive for HIV. The head of the orphanage claimed that the young boys posed a risk to the other children in the orphanage. The young boys have lost their mother to AIDS, their father suffers from mental illness and no one else in their family is willing to look after them. So these boys - aged six and nine - barely recovered from the grief of having lost a parent, found themselves being taken out of their family and put in an unfamiliar orphanage, and being thrown out of even that place.

This story is neither unusual nor is it new. Across the country, Indians living with HIV face neglect, discrimination and violence. Sometimes we hear about it, sometimes we don't. We heard about the two children in Kerala who were forced out of their school when parents of other students threatened to pull their children out of school. We did not read about the man who died from AIDS and was refused burial services; we did not hear about the man who lost his job at a privately owned factory after his employers found out he was HIV+; news channels did not interview the pregnant woman living with HIV who delivered her baby all by herself isolated in a delivery room with no help from doctors or nurses.

All these situations have occurred with unnerving frequency in India in the last few years despite government policies that espouse a humane response.

We know that there are limited modes of HIV transmission and even in those the chances of acquiring infection are limited. So why are we facing an epidemic - an epidemic that, despite seemingly large programs of information and awareness, continues to threaten millions of lives? Twenty years into the HIV epidemic in India, the likely outcome of an HIV+ test is the loss of jobs, denial of education for children, refusal of treatment in hospitals. Are we surprised that people would rather not get themselves tested for HIV?

In what has been called the 'feminization' of the epidemic, one in three persons living with HIV in India is now a woman. Women and girls find themselves cut off from traditional sources of health and HIV prevention information - schools, colleges, health centers. The National Family Health Survey of 1998-99 estimated that one-third of women who had heard of AIDS did not know any way of avoiding it and women who were poor, illiterate, belonged to a scheduled tribe or were not regularly exposed to any media were most likely not to know any way of avoiding the infection. In a more recent study by the National Council for Applied Economic Research, 40 per cent of women reported little say in when and how they had sex and in getting their partners to use condoms.

And in all this, law has played its own role in perpetuating vulnerability to HIV and not offering any redress for the discrimination, neglect and violence faced by persons living with HIV. The law has failed to help because there is a lack of clarity on the legal redressal options available to HIV+ persons, particularly in the private sector, which is not covered by the constitutional guarantee of equality.

Laws that criminalize sex workers, injecting drug users and men who have sex with men have repeatedly disrupted health services launched by the government itself! Unequal marriage, property, custody and maintenance laws keep women trapped in discriminatory and violent marriages - violence that is at times condoned by India's criminal laws, which continue to enshrine a colonial marital rape exemption; it is a distinction irreconcilable with our constitutional guarantees of equality, life and health.

India needs a clearly articulated legal response in these unjustifiable circumstances. The need for legislation on HIV has led to a unique government and civil society initiative to draft just such a law. A three-year process of intensive research and extensive consultation will soon see the introduction of the HIV/AIDS Bill 2006 in Parliament. At present, the Bill is being considered by the Ministry of Health and the National AIDS Control Organization. The health minister, in fact, recently announced that the Bill will be introduced in the 2007 budget session of Parliament.

Drafted by the Lawyers Collective HIV/AIDS Unit (LCHAU) - in consultation with the government, persons living with HIV, vulnerable groups, healthcare providers, women, children and young persons, NGOs working on HIV and trade unions - this Bill embodies principles of human rights and seeks to establish a humane and egalitarian legal regime to support India's prevention, treatment, care and support efforts vis-à-vis the epidemic.

The HIV/AIDS Bill 2006 addresses issues of discrimination in employment, healthcare, education and other settings, informed consent for testing, treatment and research, confidentiality and access to treatment. Importantly, it also provides for a safe working environment for healthcare workers, protection for risk reduction programs (like targeted interventions with vulnerable groups), special provisions for women, children and young persons, and provides for innovative grievance redressal mechanisms.

The recognition of rights is complimented with provisions for the practical realization of these rights - an issue that was highlighted by the consultations. As one young participant said, "After my father died, I have been working at a coconut shop to take care of my two sisters and myself. Our house is in our father's name. He has a bank account with some money, which we wanted to use to repair the house. But the bank won't let us take out the money saying we are minors so our signatures are not valid. We have no other family or relatives to help us." The Bill, accordingly, recognizes the guardianship of older siblings for purposes such as admission to schools, operating bank accounts etc.

It also recognizes the right of children and young persons to access healthcare services and information in their own right. This is particularly important for street children and those living on their own. It also provides for protection of inheritance and property rights and recognizes community-based alternatives to institutionalization for vulnerable and affected children. Similarly, in many other spheres, the Bill ensures access to information and healthcare services for marginalized populations and for women and girls.

Thus, the Bill envisages a detailed and carefully planned strategy to address the HIV epidemic through an extensive prevention, care, treatment and support programme that entails:
widely disseminated and easily accessible IEC (information, education, communication);

an accountable and accessible government response;

access to healthcare services and treatment, and;

the protection and promotion of the rights of persons living with/affected by HIV/AIDS.
Ultimately, the vision of the Bill is to create a strategy to tackle the HIV epidemic where every person is a stakeholder, every voice is included and no one is left behind. It hopes to create a strategy that will at the end of the day strengthen our public health system and help the epidemic emerge from the underground, so that HIV/AIDS is no longer a synonym for fear, neglect, discrimination and violence but for empowerment, compassion, united action and triumph.