Over 70 per cent of the children in many Indian states suffer from iron deficiency, according to the National Family Health Survey-3. About 6.6 million children have a damaged brain as a result of iodine deficiency; and 1.5 million children suffer from Vitamin A deficiency against the 40 million the world over (UNICEF 2005 report on the state of the world's children - 'Childhood Under Threat'). In 2004, pneumonia alone killed 4,10,000 children. Could these health damages have been prevented and the children saved?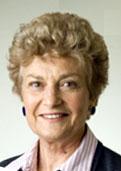 Yes, says Professor Fiona Stanley of the Australian Telethon Institute for Child Health Research, in Perth. An early development index can help to identify priorities for specific action in the community and provide a baseline for measuring change in children's development over time, she says.
Stanley, who developed the Australian Early Development Index (AEDI), in partnership with the Melbourne-based Centre for Community Child Health, in 2002-03 says this community-level measure of young children's development has helped state governments and communities Down Under change their strategic plans and implement key projects aimed at improving child development.
In New Delhi recently to deliver the prestigious Ramalingaswami Memorial Lecture on the epidemiology of the cerebral palsies, Stanley has been exploring the possibility of developing a similar index for India. She says that United Nations Children's Fund (UNICEF) in India is keen that the index be pilot tested here some time this year. Stanley believes that once it is modified to suit Indian conditions and parameters, it could help the nation tackle bigger social issues.
"AEDI measures how well the country has invested in maternal health, education, in marginalized children and communities, and shows the inequalities in society. After we researched the vulnerabilities of children through this index, parents and communities wanted to know how they could help in improving development of their children. They became more involved because AEDI provided them with the evidence that if they neglect the early years of child development, there can be profound effects as diverse as low birth weight, child abuse and neglect, behavior problems, educational problems, mental health problems, substance abuse, unemployment and juvenile crime. AEDI is a tool to help understand which policies worked well and what needed to be changed," contends Stanley, who was named Australian of the Year in 2003 for her research on behalf of Australia's children.
The AEDI consists of over 100 questions measuring five developmental domains: language and cognitive skills; emotional maturity; physical health and wellbeing; communication skills and general knowledge; and social competence.
The index was developed in Canada and initially tested in Perth (where Stanley is based) in 2003 where it was proven that using the tool provided a strong catalyst for community mobilization around early childhood. Thereafter, it had a successful trial in 54 Australian communities - over six states and territories - on more than 30,000 children between 2004 and 2006. This project was funded as an Australian government initiative under the National Agenda for Early Childhood.
Although Stanley focuses on the importance of using population data and research to provide significant health, social and economic benefits to the community, it was not always so. Her life changed after the death of an aboriginal child that she and a group of doctors had pulled back from the brink of death from gastroenteritis. Within a year of his release from the hospital, he once again fell ill but could not be saved.
"The child's death had a profound impact on me and literally changed my life and my career. It taught me the futility of patching children up only to send them back into the environment which caused their illness. It taught me that the disadvantage faced by aboriginal people is complex and not solved by a single course of action. A child is part of a community that is also suffering. It is why I became interested in looking at the bigger picture - a pathway that led me into research. The fact is that you can't protect children without supporting and involving their own community," she asserts.
This UNICEF Australian Ambassador for Early Childhood Development believes that access to good primary health care should be every Australian's right including the aboriginal community. Aboriginal babies suffer triple the death rate of non-aboriginal infants, with many dying from preventable or treatable causes such as infection. If access to health was universal, aboriginal death rates could have been halved in 10 years, Stanley contends.
Stanley asserts that there is much that Australia can learn from India. "We have failed to get civil society involvement like India has done. This is why we have failed to deliver health services to the aboriginal communities, the high-risk groups, drug users, disadvantaged youth and the impoverished. The Indian civil society groups organize public hearings and get the people, especially women, to tell officials exactly what they need. We haven't been able to get the voices of the disadvantaged heard about what they want and that is what we should learn from India," she says.
Stanley has also established the Western Australia Maternal and Child Health Research Data Base, a unique collection of data on births from the entire state. It is an effective resource for describing trends in maternal and child health and the effect of preventive programmes. She has also established a database of midwives to understand the link between prenatal and infant deaths. "Midwives are the most important people as far as early childhood development is concerned. Yet, they are the most undervalued. I hope something like this can be established in India, especially as midwives play such an important role here."
She was declared as a Living National Treasure in 2004, by The National Trust of Australia, an NGO committed to promoting and conserving Australia's indigenous, natural and historic heritage and her face can be seen on postage stamps. But Stanley does not want to rest on her laurels. Being a member of the Prime Minister's Science, Engineering and Innovation Council, she has come up with a unique idea to ensure speedy implementation of policies. She is working on a proposal that links the salary of bureaucrats to a performance indicator that measures the progress in health, education and other development indices. "If these indices show an improvement then the bureaucrat should be paid otherwise there should be some financial penalties and their salaries should be cut," she contends.
Some might consider this proposal improbable and impractical. But as Stanley says, many things can wait but not children and if that requires thinking out of the box, she is ready to do it.