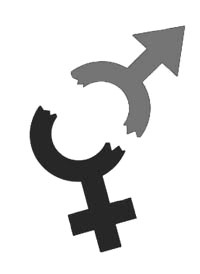 Divorce in India has no DIY solutions, unfortunately - you need to hire a lawyer... There are many ways you can find a lawyer you will be comfortable with. Start by asking friends and family. This will ensure that you get some feedback as to the lawyer's reputation and competence...
What can you Expect
during the First Meeting?

The first time you meet a lawyer may be intimidating, if only for the reason that you will be discussing your personal life with a stranger and that it may soon become part of the public domain. You are going to be a client for months certainly, possibly several years, so you need to know quickly whether or not you will be comfortable with him/her. He or she will want to know what your objective is - which is a divorce - and why. So, you will initially need to provide some background information. How much you decide to tell the lawyer at this initial meeting is up to you. I would suggest a brief sketch - an outline of your problems and the reasons for which you have decided you want a divorce. The details can be given at a later stage, once you decide that this lawyer is the right person to represent you.

The lawyer may take notes and ask you brief questions about the marriage and your problems. S/he will also want to know right away the manner in which you got married, that is, the actual ceremony and the law under which your marriage was legalized, and where (in which city/state) you got married. The law under which you got married is the same one that will apply to you for the divorce, so this detail is important, as there are different provisions under each of the personal laws that exist in this country. Don't hesitate to answer the lawyer's questions in as much detail as you've decided to give at this point. If you are not comfortable with sharing anything deeper, say so clearly. S/he is asking for information only so that you can be informed of your legal options.
Questions to Ask your Lawyer

Once your side of the story has been narrated and the lawyer has absorbed the issues clearly, you are free to ask your own questions about the legal process.
Some of the essential things you'd probably like to know right away are:
What documents does the lawyer require?
What are the grounds of divorce available to me and what do they mean?
Where and in which court do I file for divorce?
What are the documents that will be filed?
How long will it take?
How expensive will it be?
Can I obtain an amicable divorce?
What about custody?
Do I get any monetary support?
How messy can I expect it to get?
What are my rights?
Has s/he handled many divorce cases before?
Besides these questions, you may have others of your own that pertain to the facts of your case. Don't hesitate to ask for any clarifications right now... If you think that the lawyer doesn't have enough time for you, or is not giving you clear answers, then it is time to say goodbye and go to the next one on your list...
How Much is this Going to Cost?

...A lawyer's fee depends on several factors; primary among them is the quality of the lawyer (his/her standing in legal circles), his/her seniority, and the circuit s/he is in - district or high court level, and perhaps the complexity of the case.

This determines what fees will be charged in the first instance. You can then ask your lawyer how it may be paid - in two or more installments. Fees can be paid on filing the petition (that is, your case before the court), during the time the case is heard in the court and then when you receive your decree (the pronouncement) of divorce. A silver lining here is that you can (and must) ask for legal costs (or the fees owed to your lawyer) in your petition and, depending on how convinced the judge is, you will normally get some relief. Cases where a fee is paid each time the lawyer appears in court are not unheard of. The Indian legal system today ensures that court hearings will carry on for several months and years before your divorce is resolved - you can't avoid this.

What you can be careful about is the fee structure agreement you enter into with your lawyer. Often, paying the fee in installments, as long as the fee is reasonable, makes sense. You will need to be careful that your lawyer, in such an instance, isn't taking you for a ride. If the fee is reasonable per hearing (such as Rs 1,000-2,000) (US$1=Rs 39.5), and payable on an 'effective' hearing (and not when your lawyer reaches court to find that the judge is holiday), you can rest assured you are in sensible hands. Do keep in mind the other factors mentioned earlier - the parameters for the fees in the first instance, before deciding what is reasonable for you and what you feel comfortable with.

Your lawyer fees in the present day (2007) should cost you between Rs 5,000 to Rs 50,000. For instance, if you are filing a mutual consent divorce petition and you require a relatively junior lawyer to file the motion (the petition) in court and follow up on it, it may even cost you as little as Rs 3,000 (or as much as Rs 25,000 for a more experienced lawyer). Go ahead and negotiate if you are uncomfortable with the fee - it's perfectly acceptable to do that. If you can convince your lawyer that finances are a bit tight then s/he should ordinarily reduce the fee. The amount I've specified has been taken as an average, which is why I've put a ceiling to it - and despite the time taken to finally get the decree of divorce, it should not go above this ceiling. There will also be a court fee involved, which is usually minor (a few hundred rupees) and can be worked into the fee agreement.

(Extracted from 'Dealing With Divorce - The Essential Handbook' by Leela Kirloskar; Roli Books; Rs 195; Pp 138)