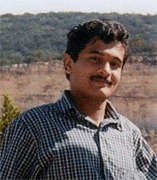 Friendship like wine gets better with age. But there is this important need for nourishing it, fostering it in the initial stages when it is in the nascent state, when misunderstandings abound. There is nothing like stooping in self esteem to placate a friend who has been hurt. It is always worth it. even when the bonding is strong enough to endure serious quarrels also, there is no scope for complacency.

Man is a social animal. Sounds too clich'd.
But try to look a little deeper and you'll find a world of interesting aspects. This is because, it is one thing to live. The day you entered this world, you started to live, and live you will, till the day you breathe. It is yet another thing to lead a life, it involves interaction with other individuals, adapting and evolving.

It is, however, a completely different thing to lead a meaningful life. For it involves a complicated interaction with other people to elicit a useful relationship from others for yourself and vice versa. In this context friendship is a primary form of relationship.
By friendship I do not mean a 9:00 to 5:00 sort, or the "Hello! How do you do"... "Fine! Thank you, and you?" type. I mean friendship, with a sense of belonging, responsibility.
Just imagine... there are a few billion people on terra firma. A billion in your country, a million in your city, a thousand you know. But it is indeed amazing that of all these people, a few we understand, who make a difference in our lives.

Each person leads his own thread of life. Its is as though God, in his inimitable fashion, decided to delicately intertwine a few of these threads, to create a beautiful fabric of life, of friendship. Each thread is a different color, different texture, but the fabric is so seamless, so harmonious.