As the 2009 comes to an end and I think of my next calls on the 1st, 2nd, 3rd January which hopefully would be lighter and lesser adrenaline pumping ones, my mind goes back to the creativity in literature, arts, films and music that had been over encompassing from India and other countries during this period. Creativity is not a restricted word; in fact we see it in business dealings, Amar Singh's politics, his blog and even in surgery and medicine where we try to attempt the impossible in our township hospitals where the ghost of apartheid still stalks.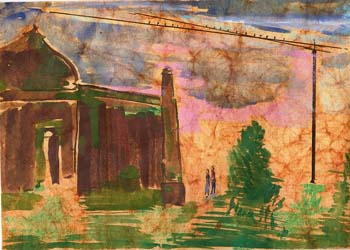 William Darlymple's many books continue to hold me in a tight vice that just won't relax. His breathtaking adventures gives us a peep in the intriguing and sometimes bordering on to sheer irrelevance on the politics of Pakistan, the many kebab shops of Turkey, its conflicting feelings, Phalangist guerrillas of Lebanon but most of all was his book on Delhi, 'The City of Djinns'. I spent the best years of my hippie days at Delhi trying to find love at all street corners and chai shops. I must say that I am embarrassed to know only now about the many layers that makes Delhi so pulsating. William's search for the soul of Delhi still remains undiminished as he hobnobs with politicians, taxi drivers, former royals and commoners. Each time I read his book I find a place that looks different now from the time I had frequented so many times yet never thought about its history.

I would be visiting Delhi soon and the first thing that that I intend doing is to find the place of Mrs. Puri at Nizamuddin and go up to the barsati where William and his wife Olivia spent the burning summers of Delhi. It would give me immense satisfaction just to stand for a while at his place. The evenings would be spent naturally at the mosque of Hazrat Nizamuddin listening to the many quawalls and watching the mast qalandars going into a trance.

Inshallah, What better poetry can this be, what better happiness can one achieve.

Rabbi Shergill's song on Delhi in the movie Delhi Heights, touches the core, puts me back to the seventies again...
aur sadke thi sub mere baad ki
main tha, tu thi aur thi dilli bass

and then there were roads, all after me
I was there, you were there and there was just Delhi

Listen to it by Clicking Here
Pritish Nandy's film 'Bow Barracks Forever' kept me thinking about it for many days. It was like rediscovering Kolkata. The mystique never really ends. The excitement infectious, the time spent listening to such maestros as Braz Gonsalves, Pam Crain and Louis Banks at Park Street joints, the spill off of the Bangladesh war on to the streets of Kolkata and later being fortunate enough to meet Ananda Shankar at a Scindia School Reunion, everything remains just ecstatic.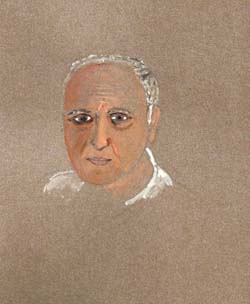 The film is directed by the talented musician and a St Paul's, Darjeeling product, Anjan Dutta. It revolves around the plight of Anglo-Indians in India. My primary schooling was at the Huddard in Cawnpore which was run by Anglo Indians and British settlers. I remember their quaint ways in a daily life reminiscing a bygone era.

The film is about Victor Bannerjee who plays the role of Peter the cheater, it about him only and the music of Anjan and Neel Dutta. It is a superb show of acting abilities which can be compared to any Hollywood greats.

Victor Bannerjee acted in another film with Tanuja on the same theme. The film was 'An August Requiem'. That was a long time back. Victor was responsible along with many others in the creation of the province of Uttaranchal Pradesh. He also has the biggest art collection in Kolkata. I remember him looking absolutely devastating wearing a traditional Bangla dhoti at the Oscars ceremony a few years back.