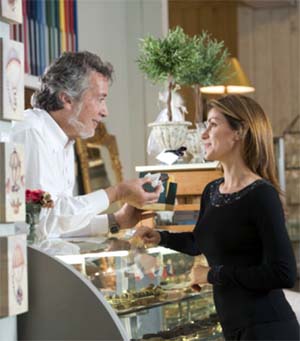 Alfonzo Perriera had worked hard all his life in the bakery business. He was now a rich widower living with his daughter Rebecca whom he doted on.

Alfonzo had one secret that he kept to himself. He was terrified at the thought of being buried underground after his death. Of course as a good Catholic that was the only way. His friends and priest at Church took that for granted, therefore Alfonzo could not express his wish to anyone.

Towards the end of College Rebecca fell in love with Derek Demello, an extremely charming, handsome chap who knew how to seduce girls. As soon as he found out that Rebecca was an only child who would inherit a fortune, he targeted her and won her over.
Alfonzo saw through this phony facade of Derek's but was unable to discourage his daughter. They were soon married.

Derek's true character began revealing itself soon enough. He had no intention of taking a job. He would come home drunk, squander his wife's money and occasionally beat her up, a fact she never told her Dad.

Divorce is difficult especially if you are a Catholic but Alfonzo suggested it to his daughter. He was so traumatized by his daughter's suffering that his health began deteriorating.
He decided to make his last will and testament.

Upon his death it would be on a website" After I die .com "so that all his friends would make sure his wishes were carried out.

His wishes were simple:
I want to be cremated, not buried

All my property and wealth to go to my daughter Rebecca as follows
Out of the 10 crore rupees in my bank, she gets 10,000 per month until she divorces her husband Derek or until his death. After that it's all hers.
Soon after that Alfonzo suffered a devastating stroke. At the same time Derek hired a hacker and penetrated the website. He was shocked. All he could think of was vengeance. When Rebecca was out of the house, he came to Alfonzo's deathbed and told him

"I will see that you never get cremated. I will have you buried in a shallow grave so the dogs will share your flesh with the worms. And I will come and pee on you."

It was too much for Alfonzo. That very night he passed away.

Alfonzo's wishes were revealed on the website. Derek said not a word except to reassure Rebecca that he would make sure her father was cremated as per his wishes.

After everyone had paid their last respects at the funeral home, Derek bribed the owner to put an empty casket through the incinerator and had Alfonzo's body buried very shallow in an unmarked grave in the cemetery.

The following evening he left home as usual telling Rebecca he was joining his drinking buddies.
Feeling good he had some extra drinks and then went to the cemetery locating the fresh grave of his late father in law with some difficulty.

His bladder was quite full ready to be emptied.
He gingerly slipped his feet forward till he was facing the head end and went to open his zipper.

Suddenly he went into a cold sweat. Something had come out of the earth to grab his feet .He tried to move forward but the grip only tighter. He stopped breathing. His fear was so intense that his heart started beating faster and faster till it went into fibrillation. Derek died on the spot.

In the morning when his body was discovered his feet were found entangled in the two ropes that the lazy coffin diggers had forgotten to pull away after laying the coffin in the ground.
The owner of the cemetery confessed to his involvement and was hauled away to jail.

Rebecca and her friends were finally able to carry out her father's last wishes as posted on the website.
She became a rich widow. Everything had happened for the best.

After service was over that Sunday morning the pastor even played a special tune in her honor on the church organ "The Merry Widow Waltz" by German composer Franz Lehar.