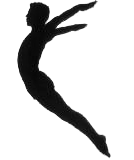 As one of my dear friends' email signature* used to imply - change is the password to growth in life. Many a time we feel that a more professional approach is essential to guard our interests in the long term in our lives. This may be true for business or professional life when employed. And we identify a set of parameters with which we want to define our working pattern.
These changes which we need in us may be decided typically on the basis of experience with our associates, peers etc. or inherited from our role model. Books on management are another good source of inspiration for identifying changes. One fine morning we decide to put into effect ALL these changes (assuming they are large in number) in us which are going to make us as we desire to be. There are two common observations on this : we are able to make some of the changes we wish for longer times. Or as more frequently experienced, we 'adapt' to all the changes, but for a very short duration. Herein let's understand why we are unable to incorporate these changes in us which we so much wish should be a part of us.
The task of 'identifying and accepting' the changes we need for ourselves itself is an unenviable one. That achieved (Congrats !) we start applying ourselves to all of these changes at once in one go. And this is where the matter folds in most cases.
Personally we are interested in implementing them. But we are unable to make out that implementing all "new rules" on ourselves at once is not a practicable option, mostly so if the number of such changes are large or the nature of the change is very intense to our constitution. Like cementing, the mind takes time to cure and assimilate the changes. It is essential that you demonstrate consistency with the changes you have incorporated in you and actually become comfortable with them (rather than just saying you have done it).
The above point serves as a crucial issue. The same way we don't construct a beautiful building until the foundation is designed properly, laid, well set and cured, we must understand the same thing with ourselves. To be successful with ourselves too, we need to have a plan and a strategy the same way we have for our businesses and professional lives.
Do's :
Identify accurately (and document) the set of changes and the dependencies for the changes you wish to make on all baselines (like there might be even some medical or therapeutic changes or aids which might be required. Consult your physician if needed.)


Talking to yourself to decide which sub-set of these changes you're completely agreeable to accept AND adapt fastest is most important. The speed assumes significance because the initial sub-set of this change is the one which gives you confidence to go on to build up yourself successfully.
As an example, if you want to make say 20 changes in yourself, identify them, put them on record, pick up initially a subset of two or three of them, which seem to be easy to implement. Mark them up in your schedule and drive. Once you are comfortable with these changes, you get the morale to take on another subset.
Most of the times there are new emotions, lows and highs etc. associated with these changes (free add-ons !). Identifying this situation well in advance is half the work done in dealing well with them. Patience and persistence with yourself play a key role here.
Pure coincidence - as I type this article, Shania Twain sings "From this moment, life has begun, from this moment....". Yes it'd be a new life that you'd experience if you decide to change yourself. A fresh lease for your own good.
It may be worth noting that it is this small thing that keeps a majority of us people on the threshold of success. Try out and be successful with yourself and you will be successful in life.
Cheers !