A rose will still smell the same, even if it is called by another name! so the proverb goes. However, try calling a rose with another name, you will notice that the very form or "Rupa" of the rose vanishes.
It is my understanding that there is everything in a name. For every name is connected with a form. In our Hindu thought, naming a child (Naamkaran) is given a great importance.
I was born in a family that was totally uprooted due to the partition of India. My parents had migrated from Dera Ghazi Khan, now in Pakistan, to New Delhi and had to undergo near starvation in the early years of their settlement in the independent India. My father's high hopes and aspirations of a better "tomorrow", perhaps became the basis of my name.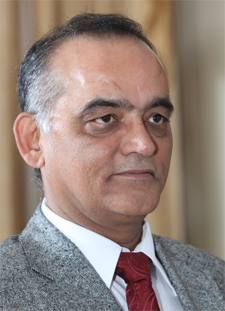 I was named "Rajender" and during my teenage, my father explained to me the meaning of my name. It means, "King of Kings".
I became conscious of this and the name now understood started vibrating in my very psyche. A keen sense of self-reliance, growth, compassion, discipline, dedication, love, prestige and luxury became the extended meanings of the name.

The person within me got transformed.

Instead of pitying and ruing on our lower middle class lifestyle and other social patterns that tend to influence everyone, I started redefining life itself in my own "royal" way.
Yes there is everything in a name. Even today my name is my guide and a challenge in itself motivating me to live up to it's meaning. The vibrating force behind the name is the "Beej" mantra. And, it works ... every time.