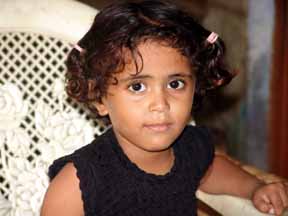 The juncture of our birth ascribed individuality to us. Like two apparently identical objects display some difference, a new born baby is dissimilar from the other babies. Our identity as an individual was endorsed hypothetically by our birth certificate - our name.

Individuality is a bundle of properties - name, religion, origin, color, caste, creed, appearance and above all our thoughts. We mature from infancy to adulthood with this precious possession - thoughts. Everything in this material world can be contaminated but not individual thought.

Individuality also lies in our likes and dislikes with which we have matured. Dislikes of our childhood are still importunate, so are the likes. But at times society tries to impose analysis on our individuality like unwanted tinge of dye in a multi colored canvas. At times our independent opinion reflects our haughty, stubborn and even rigid character. Like 'Hot headed brunette' my superficial friends call me. And that, very soon I will become redundant in this society. I need to be flexible enough to entertain comments like 'that day you behaved like a fool' or even, 'my god! red color looks horrible on you' and yes 'poor you! you should have known the outcome of the election' and so on.. Society expects us to follow certain set of rules. Sometimes we stoop to its expectation thinking confidently, that's the best way to exist alongside society. But don't let your poised exterior fool you, it is only a flimsy swathe to justify their logic.

Try and stand in front of the mirror, you will find a replica of your individuality, you are so familiar with for ages, ogling you. Undeniably, we are that individual in our most malicious pretension and also in our endeavor to proliferate love amongst all. I am me staging duties of life by my own choice and not because I have been burdened to do so- that is our individuality and this practice will ultimately lead to full flowering of our personality which in turn will inundate the need of our nation. Synchronization is necessary between the individuals living in a society to sustain peace and as an individual it our responsibility also. But at any cost we should never forget that we are dissimilar properties conceived in the womb of nature and if we don't respect the dissimilarity it will be cul de sac of our individuality. Distinctly I am ME.