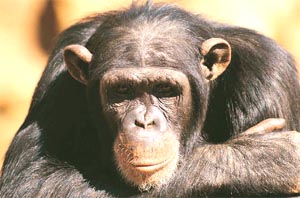 Are you in Johannesburg and a bit confused of the English language being spoken, well look no further, there is music in every nook and corner of South Africa. Music and Dancing is ingrained within every South African irrespective of color. This is one talent that brings all of them together.
You are outside the Johannesburg International and a taxi screams by loaded with passengers blaring music and every head including the driver's is shaking.
You know you have arrived.
You flag down a private taxi.
Taxi driver - Yoh man
You - I have just arrived from India
Taxi Driver - Yoh India
You - Please can you drop me at the hotel
Taxi Driver - Yoh, That's nice
Yoh is one word that goes with everything.
It's like Garam Masala, without it nothing tastes ok.
At the hospital, a patient arrives assaulted -
Nurse - Look at him Yohh
Patient - Yoh Man, they beat me up badly in the pub today
At a soccer match, everybody screams, Yohhhhhhh
It's a goal, not a goal or someone trying to get a goal
The other word which is frequently used is 'Shame'.
There is nothing shameful about using that word.
It goes with everything.
Two ladies talking -
First Lady - Your baby has grown so much since last I saw her, Shame
Second Lady 'Shame, she looks so beautiful.
First Lady - Shame Man, my father in law had such a heart attack.
Second Lady - Shame, he looks so healthy now.
Another Surgeon - Shame Dr. Mitra, you did such a good job on his face.
Dr. Mitra - Yohhhh, Man those ears were just hanging upside-down when he came to theatre.
Sharp and Sure are used instead of Yes
Girl to Boy friend - Beer, sharp
Boy - Sure
Girl - Sharp Man
Girl meets Boy
Girl - You free
Boy - Sharp babe
Boy kissing girlfriend
Girl - Sure, Sure, Sure !
Sheeni is a word used for disgust, amazement and can be used in combination in any sentence.
Nurse - Sheeni, look at Dr. Mitra, Isn't he looking handsome today.
Patient - Sheeni, it's this new gel, he using in his hair. It stuck to my fracture yesterday
Nurse - Sheeni, really'..
So it's Yohhhhh, Boloji
Enjoy South Africa.