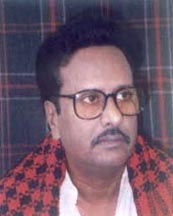 India and Sri Lanka recently declared that a feasibility study to construct a "Hanuman Bridge" across the Palk Straits will be undertaken. And now within few months Srilankan Investment Corporation Chairperson Mr. Jayasooriya had said that the feasibility is over and soon India and Sri Lanka are going to put their signatures for green signaling this project at a cost of Rs 4000 crores. A six way track for rail and road traffic is mooted. The distance of 29.2 kilometeres between Thalaimannar and Thanuskodi which will be connected by this bridge, will dwarf the 23 kilometer seabridge connecting Sweden and Denmark, Mr. Jayasoori proudly states.

At the outset this bridge seems to be a Berlin Wall to stall the Sethu Samudram Canal project conceived before 142 years, much before Suez Canal was mooted. India's coast from West to East extends to 3555 miles and to enable Indian ships to navigate within Indian territorial waters, the only missing link will be interlinked if Sethu Samudram Canal becomes reality. Further due to United Nations backed demarcation of exclusive economic zones will see our territorial waters extended up to 350 nautical miles from the coast. In such a changed milieu, it will be appropriate to expedite the construction of Sethu Samudram Canal. The last date of receipt of global tender for preparation of a feasibility study on Sethu Samudram Canal ended on 15th December 2001, and the nodal agency for implementation of Sethu Samudram Canal namely the Tuticorin Port Trust had then stated that the feasibility study will be over in 18 months. Now National Environmental Engineering Research Institute which had done priliminary study, is entrusted with the task of doing the final study. Even the newly inducted Minister of State for Shipping Mr.Su.Thirunavukkarasar had said soon Sethu Samudram Project will commence.

If one had to recall the past it contains so many feasibility reports in queue. In 1860 Mr. A. D.Taylor of Indian Marine in his report estimated that the project could be completed in an estimated cost of 50 lakhs. These are the other feasibility reports during British rule namely British Parliament Committee Report (1862), The Report of Sir John Stuart the Chief Assistant Surveyor of Government of Ceylon (1871), The Report of Harbour Engineer George Robertson (1872), The Report of the South Indian Ship Canal Port and Coaling Station Ltd (1884), Southern Railway Company Report (1902), Sir Robert Brislow Harbour engineer of Government of India (1921), The Report of the Government of Madras on Harbour Development (1947).

In Independent India, for the first time the henceforth Rameswaram Shipping Canal got renamed as
Sethu Samudram Canal in 19.5.1955 and plans to initiate a technical investigation for including this project in the II nd Five Year Plan gained momentum. Sir A. Ramaswamy Mudaliar Committee report (1955) in which the estimate of the project was merely 9.98 crores did not find favour for inclusion in the 2nd Five Year Plan. Thereafter Dr. Nagendra Singh Committee Report (1963), C.V. Venkateswaran Committee Report (1965), The revised estimate of C.V. Venkateswaran Committee (1971), The Technical Committee of Government of India (1980), The Report of the Harbour wing of the Ministry of Shipping (1981), Laksminarayanan Committee Report (1983), The unanimous resolution of Tamil Nadu Assembly (1986), Pallavan Transport Committee Report (1996), The National Environmental Research Institute report (1998) are in the league of reports that had favored this project over a period of 140 years. Now this project, which had been included in the IX th Plan, is going to be subjected for another feasibility study by global players.

As the rationale to have a National High ways is justifiable by all means, the dire need to have a National Seaway too is logical and is in national interest. If this canal is built near Adams Bridge linking Palk Straits with Gulf of Mannar, we can have an uninterrupted National Seaway.

And the recent decision of Indian and Srilankan Prime Ministers to have a bridge becomes a way for decent burial of for Sethu Samudram Canal. Instead in national interest India must desist from building a bridge and go ahead with the canal project. As Hanuman Bridge is attractive for the emotional of the ruling elite, we can even rename Sethu Samudram as Hanuman Samudram Canal and give clearance for this dream project.

Dravida Peravai will launch a march from Pondicherry to Rameshwaram to draw the attention of the people of Southern Tamil Nadu over the neglect of Tuticorin Port and the overall economy of South by constructing a BERLIN WALL ACROSS PALK STRAITS WHICH WILL SEND SETHU SAMUDRAM CANAL PROJECT FOR A BURIAL. We are meeting CPI State Secretary Nallannu who is here in Pondicheery today 14th July 2002 and will meet Dr.S.Ramadass PMK founder on 16 th and will meet all leaders including DMK PRESIDENT Dr.M.KARUNANITHI. We have apprised the situation by email to COMRADE GEORGE FERNANDES, NDA CONVENOR, today i.e 14th July 2002.