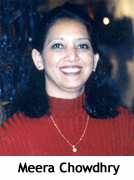 It must have been a great deal of endeavor on the part on the midwife to gather up her courage and break the news of my gender to my father. My father had not taken the news well as expected, and had left home for hours for my family to wonder, with anxiety, his whereabouts. My mother, on the other hand almost lost her rationale. She refused to care for me or feed me for the first few days, leaving me at the mercy of my sister to do the best within her control. Almost until I was fifteen years old, these frequent narrations of the story of my birth by my sister, were a constant source of pain to me.
I was the eighth daughter to my parents. Even today, birth of a female child is not considered auspicious in India. In retrospection, for my parents, it was not really a curse. They were the abiding part of the society. While my father was fighting to prove his masculinity, my mother was trying to save herself from the allegations of her incapability to become the mother of a son.
Once my mother was able to overcome the initial shock, she was nothing else but a mother, and as far as I can remember, I only have the fond memories of her. In fact, the other day I was telling my husband, 'It is unfortunate that you lost your mother young, but you really have lost a lot.' A Mother is a Mother.
When I was a young adult and going to college, I remember, I would be playing basketball with my stomach cramps, but as soon as I got home, and saw my mother, the cramps would return in a way to almost paralyze me. As if her already abundant attention was not enough, I enjoyed her treating me like a princess. If I were a little sick, she would bring the basin filled with water to my bed for completing my morning rituals of cleanup. I remember waiting outside the bathroom, when she showered. My mother always liked to hum. In fact, I have picked up the habit from her, and for my daughter it is a signal that everything is fine with me if I am humming. My mother's humming is still fresh in my memory ' it often put me off to sleep lying on the floor next to her while she sewed on the machine.
As I grew older, my mother never asked me to take the responsibility of the household chores. Whenever my older sisters complained, her common excuse would be that, I am the youngest. When I matured though, out of my love for her I started to help her in her daily chores. I tend to repeat my mother's habit with my kids. It really feels great when they help me out of their love and concern for me instead of nagging them to do this or do that.
I had started reaching a level where I understood my mother. Since I was fussy at eating, my first question to her after returning home would be.' What is for dinner?' More than Often, I was able to make a right guess with help from her expressions if she asked me to guess. Did she know me? Well like a book. When I started going out with my husband (my then boyfriend) my lies about my whereabouts could not pass beyond a week. The second week as I started for my story after reaching home late, she interrupted, 'Was it Jyoti or that boy in your office that you went to the movies with?' Let me warn here all the young adults or the kids, the mother knows everything ' just everything. She may not say anything, but she even knows the pattern of thought process in your mind at any given situation. While you might get a relief, 'Oh was able to fool her', take it from me that she might have let you believe that.
We cannot really appreciate something enough unless we lose it. Now when I ponder, I wish so many things I could do or say to her, but it is too late. My advice to everyone please do not be stingy in showering your love for your mom.