Larry does not have much to do in the weekend. He is a construction worker for the coveted Big Dig project in Boston. He and his family of four stay in a small apartment in Worcester, few miles off Boston. His family comprises of his old father and his wife and a kid. In the weekend, their leisure is either to go to the Foxwoods casino in Connecticut or drop into a few strip bars in Providence. Whenever they plan a family outing they go to Cape Cod not very far from there.
Leisure has been a way of relieving pressure for the common man. After his daily chores, he really does not want to embark upon something intellectual at the end of the day. Either he whiles away his time watching TV, sip a few pegs or two, or go out to some club with buddies. He hardly has a frame of mind to go to a musical show, a theatre, an art exhibition. Shopping for many middle class consumers is a form of recreation. The shopping centers and malls offer them opportunities to get their minds off daily pressures. They can browse through stores, stop in a coffee shop, listen to CDs at a CD shop, play games at a game center, banter with shop clerks, or gather information about new goods and services.

Commercial establishments frequently feature special cultural events. Many department stores devote space for art exhibitions of the paintings of famous artists and to up and coming artists. Major shopping malls schedule concerts on weekends. Shoppers can pause from their shopping and listen while sipping coffee.

They can also find free entertainment near shopping areas. Musicians aspiring to become recognized give 'concerts' outside major train stations and sometimes inside them. The musicians come from various places and sometimes from around the world. The audience consists of commuters and shoppers. Some stop and listen for a while. Some even throw a little money into the musicians' instrument cases.

Urbanites and suburbanites take advantage of the commercial infrastructure of the cities. They can find anything they need at any given time. Some shops remain open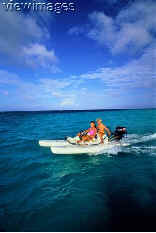 around the clock. They can pick up something to eat at convenience stores, or in vending machines. They also can find something to do at almost hour of the day. Bars, discos, live houses, and eating establishments stay open to all hours of the night.

Travel is still a hot favorite. Going to the wild mountains, beaches, sea-shores, resorts still appeal to millions of commoners. With a lot of companies fighting amongst each other for a single dollar; the common man benefits. Today airfares are sufficiently low and vacation packages are such that many of us can afford one.

(Image Source Viewimages.com)
Also these days we have encountered the total lack of apathy towards sports shown by the common man. Somehow they feel it is a waste of time. Particularly in the developing countries we have seen a steady decline in quality sports persons.

The entertainment industry is also changing. Movies hardly fight for social causes. They are pure and simple entertainment with romance, violence, technology, sex, drugs, espionage, terrorism, space, and what not. Life for the viewers is a fantasy and now one seems to have the time for serious stuff; especially for the common man.

Books and reading is still a habit and has not faded with the changing times. However the quality of these books could be debatable, but still the common person reads still reads some form of the fine print.

Gone are those days when people thought volunteerism as a source of leisure. People used to volunteer for the Red Cross, Spastic society and other NGOs. Some used to act as free teachers at village schools disseminating knowledge to the under privileged. Today's pressures of life have changed and so have our mentalities. I hope that someday the society becomes stable enough, for the common man to dream again and contribute to the society more.