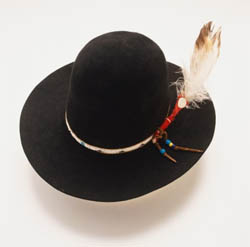 Mister Adams lived in Allahabad in the Anglo-Indian colony with a 1933 Photographic almanac, a 1930 BSA motorbike, a Remington Rand Model 1 typewriter, two dogs and two mynahs. Anglo-Indians called him Mister Adams and the Indians called him Adams Sahib. Everyone believed that he had a prosperous brother in England who periodically sent him English pounds. This made it possible for him to live on Thornhill Road, Civil Lines, and manage his day-to-day expenses with ease. Though he kept his accounts carefully he also believed in living like a lord. Adams was affable, gentlemanly and impeccable by the standards of those times. He had few friends and no enemies. Early in the morning his typewriter was loaded with a foolscap sheet on which was already typed:
To,
His Excellency
the Viceroy of India,
Lord Linlithgow,
The Viceregal Lodge,
New Delhi.

Sir,
I am given to believe in your last letter that ...
The rest of the paper was blank as if the writer had been called on some urgent errand in the house and was expected to complete the aforementioned letter at the earliest opportunity.
"Nankaw put the kettle on and take the damper out," shouted Mister Adams to his Indian servant, Nankoo Ram.
'Aacha Sahib'
Mister Adams gave an Anglophonic twist to the Indian name making it sound more like a bird's name, creating a new urgency in the ear of the intended listener. Mister Adams was feeling hard-pressed for time and wanted Nankoo to boil the water quickly. Without a few cups of tea Mister Adams would never feel fully awake.
On this fine summer morning, Nankoo was wearing Mister Adams's discarded brown English corduroy trousers, once partially chewed up by Nankoo's donkey, but now cut at the knees and made usable. Over his trousers Nankoo was wearing a white crumpled shirt. He was working in the kitchen, washing the pots and pans reeking with yesterday's black rum; and was having a hard time collecting all the soggy chickpeas floating in the cups. To add to his predicament he was rather sleepy. He was falling asleep even while working.
Mister Adams was getting a little keyed up. He again shouted from the verandah, "Get the tea fast. Get the jardin. Feed the dogs and the birds. I must be at the bikriwallah store at 10. Provisions! Provisions! All exhausted. Nankaw, quick!"
Nankoo again rubbed his eyes open, left the half-cleaned dishes, and went to do his master's bidding.
The bikriwallah store was the famous Oriental Store in the busy area of Chowk and was run by Pyareylal Madan and his son Sohanlal Madan. It catered to the rich and influential of Allahabad. Though it occasionally overcharged its customers it gave grocery on credit. Mister Adams's aunt, Myra, had introduced him to the store before she left for Pondicherry. No other place would be so nonchalant about mounting credit. This suited Mister Adams quite well. Nankoo suddenly remembered that Matilda D'Cruz had asked him to tell Mister Adams that she was coming before 10.
'Saab! Saab! Matilda memsahib is coming,' said Nankoo.
'Nankaw, forget about her. She's no chilli cracker. She's a boombalati. And she's next door and will come again. Do jaldi chalo or else you'll get a chapthadi.'
Nankoo suddenly came awake. He knew what a slipper whack was and when Mister Adams could not put his act together he gave a chapthadi.
~*~
Long distance trucks were whizzing past the Grand Trunk Road, which was once built by the Pashtun emperor Sher Shah Suri. Their heavy tires were making a sticky noise as they spun on the tar-coated road. A peacock and a peahen were calling to each other, one from the Rajapur Cemetery and the other near the Bandhua Club. There was a heavy smell of mango blossoms coming from across the nullah. The air was still cool. Mister Adams was smoking his Camel cigarette and was walking around in his blue-striped nightgown. He was grumbling under his breath how the postman always brought the English newspaper after 10 o'clock and that forced him to read The Pioneer.
His eyes were bleary from yesterday's rum. He was now inspecting his tomato plants and white rose bushes. He mended a large breach in the fence with small wire pieces and a pair of long-nosed pliers to prevent porcupines, bandicoots and vagabonds from pilfering his garden. The nullah was still placid and no one could imagine the muck and filth that would rise to the surface as donkeys and dhobis stirred it up. The edges of the morning were picking up the summer heat and the red-eyed koels were beginning their maddening calls that would turn raucous by late afternoon.

Once the breakfast was ready he checked the green and white letter box, then came inside and opened his Photographic almanac to a black and white photograph of 'Child with Mother' taken by somebody called Stephen Shore. He had watched this photograph many times. In this photograph the mother's lips were touching the cheek of a child and the child had a contended half smile as he nibbled at a beaded necklace or a rosary. In fact Mister Adams had ordered it directly from the publishers Henry Greenwood & Co, Ltd., 24 Wellington Street, Strand, London for just three shillings long time ago. The Almanac had 64 gravure pictures. Sometimes, at night he would open the same almanac and watch the photographs of two young European women, one nude holding a wooden bar and the other topless holding an open bottle of perfume. The satin-like finish of the photos gave them an erotic immediacy that needed relief. When Mister Adams was not around, Nankoo would also leaf through the almanac without understanding what would make Mister Adams get so engrossed in them. Mister Adams smiled when he saw Nankoo browsing through the almanac one day.
'Nankaw, these are not chutney marys, they're real chilli crackers, real English chili crackers, you understand' and you need only one to fulfill your heart's desire. Two, will be merrier,' said Mister Adams bemused.
'Then Adams Sahib will become busy!' said Nankoo.
'Oh, yes! Terribly busy.'
~*~
After reading the newspaper and typing a sheet Mister Adams polished his motorcycle and realized that the back tire needed air. Mister Adams hated delays and now it was nearing 10 and the back tire needed some air. Mister Adams drove his motorcycle without a helmet but with a solar hat. The helmet was always strapped to the back seat. He enjoyed the wind whizzing past him but disliked the intense heat of the tropics. In a sleepy town like Allahabad a helmet was neither a practical nor a legal necessity. Nankoo did not understand the use of a helmet altogether. When they reached the fire station, Mister Adams became somewhat unnerved by the chaotic movement of an undisciplined traffic. There were too many people on bicycles, pedestrians jostling with vehicular traffic near the railway crossing, and rickshaws meandering everywhere.
'It's just impossible to drive in this chaos. If my mobike gets hit I'll be bugoushed Bugoushed!'
There was such a din that Nankoo did not hear what Mister Adams said.
'What? Saab!'
'I'll be broke, bugoushed.'
They both reached the Oriental Stores just after 10 without any untoward incident. Pyareylal Madan was slowly encircling three joss sticks around the framed pictures of Goddess Lakshmi and Lord Shiva. He then chanted 'Om Namah Shivayah!' a couple of times while sprinkling water on the pictures. After completing the ritual he turned around and smiled.
'Good morning Adams Sahib. What are the things you want?'
'Morning Madaan! I came early. I need blanco, aloo chips, wheat flour ',' Mister Adams rattled off.
Pyareylal wrote the names of all the items and their quantity in Urdu on a small piece of white paper. After he finished writing he tucked the pencil behind his upper ear auricle.
~*~
Mister Adams was fair, blue-eyed and freckled like an Englishman, but he has some Indian blood from his mother's side. He had been to England twice and carried all the graces of an English gentleman. He wore an authentic solar hat in the sun, carried a sterling eagle's head walking stick in the evening and a J. W. Benson's white-enamel-dial pocket watch during the day. It was rumored that his father, who worked for the Central Provinces administration, married his French-Bengali mother when he was stationed at Pachmarhi. Some said his mother died in Calcutta; others believed she married a distant relation of Henry Derozio, the early nineteenth century poet of Bengal and was living incognito. There were even rumors that she escaped with a married French man to Pondicherry where they lived m'nage a trios. Mister Adams had tried to trace his lineage from both his paternal and maternal side but always met with a dead-end.

Mister Adams had some strong opinions. He disliked the sleepy, humdrum rhythm of Allahabad. He decried the rich Indian wogs who chased Anglo Indian girls and the Anglo Indian girls who chased the rich Indian wogs. He felt nothing would come of these relationships. According to him the Indian wogs were only interested in some despicable fun and they would never marry these girls. He hated the summer heat in Allahabad and survived on sherbets, watermelons and glasses of lassi. London would have been his sanctuary had he found his dislikable father.

When Mister Adams was a small boy he lived with his parents and his paternal aunt Myra in a stucco white Georgian bungalow on the Mayo Road quite close to the Mayo Hall. The roof was woefully thatched and every rainy season it needed substantial repairs. Even birds could loosen the sun-dried tiles on the roof and cause downpour in the drawing room. Rats and other creatures scampered across the ceiling-cloth and scorpions and black kraits crawled and slithered on the floor. He had himself smashed the heads of these ugly creatures a couple of times. Mister Adams loved the excitement and emergencies the house created from time to time. His father was always touring the whole of northern India, especially the United Provinces and occasionally traveled to London. His mother was a housewife and stayed mostly at home. Mister Adams went to St. Joseph's Collegiate, which was a walking distance from his house. He would open the back gate of his house, jump the wall, cross the road and enter his school from the front gate of St. Joseph's Cathedral. When Mister Adams was in the Senior Cambridge his aunt, Myra, married an upper caste Hindu, a criminal layer by profession, who practiced at the Allahabad High Court and was on friendly terms with all the reputed lawyer families living along the Mayo Road. Not doing well in Allahabad he relocated himself to Pondicherry where he began working as a legal consultant.

Meanwhile Mister Adams's father went on urgent family business to London from where he never returned. Mister Adams's mother got him admitted to the Presidency College, Calcutta and came back to Allahabad to wait for her husband. After a year when her husband did not return she went to live with her sister in Pondicherry. She fixed Mister Adams with a distant cousin in Calcutta and promised to visit him soon. Suddenly she stopped writing to Mister Adams. After Mister Adams completed his examinations he came back to Allahabad, only to find an empty, rat-infested house. He went to Pondicherry and then to Calcutta but was not successful in finding his mother. His aunt informed him that his mother had gone to Calcutta to meet him. After this Myra did not know what happened to her sister. There were only rumors. It is believed that Mister Adams had spent many an evening walking in the South Park Street Cemetery in Calcutta looking for his mother's grave but could never find it. Some said that he even visited Derozio's ancestral house at 155 A. J. C. Bose Road looking for some clues to her whereabouts. He even talked to the English police commissioner who feared some tragedy might have befallen her, but promised nevertheless to do his best.
~*~
Nobody knew what work Mister Adams did, for nobody saw him work. In the morning he was either reading the English newspaper or going clackety-clack on his typewriter. In the evening he was taking a walk or buying shami kebabs from Cheddis in Katra. Nankoo could never understand why Mister Adams remembered Syria whenever he pressed two kebabs between two slices of bread and dipped it in devil's chutney. Once a month, Mister Adams went to The Oriental Stores to buy provisions on his 250 cc olive green BSA. On Sundays he would spend most of his day cleaning and greasing his motorcycle. Sometimes he would visit Sam Higginbottom of the Allahabad Christian College. On Sundays Sam was usually at Naini working on the agricultural institute or the leprosy school. Nankoo enjoyed his visit to the Padre Sahib, as he would eat vanilla ice cream while they both played a game of lawn tennis. The excitement of racing over the Naini Bridge on a motorcycle and then passing through jacarandas and laburnum trees was something that Nankoo always looked forward to. The vanilla ice cream was the creamiest he'd ever had anywhere in Allahabad.

During the day Mister Adams would usually smoke his Camel and Pradhan cigarettes but at night he would light his English pipe and listen to the sound of the trucks laden with fruits and vegetables thunder by on the Grand Trunk highway. As the night would progress he would bring out his old photographs and English almanacs. His two dogs Liverpool and Olive sat on the mat by his feet. Liverpool was a bad-tempered Alsatian who would attack anything moving until he slept. When he slept no noise could wake him up. Some felt that the dog was deaf. Olive was a black and white German Pomeranian who barked hysterically till the guests were seated, after which she forgot about everyone and went to sleep herself. Both Liverpool and Olive were unfit as watchdogs. Not that Mister Adams needed dogs to guard his house. There wasn't much to guard anyway except his seasonal kitchen garden and roses.
The Anglo-Indian Trust Property had decided to sublet the three-room house to him, keeping in mind his advanced bachelorhood. The Board of Trustees fixed a nominal monthly rent of fifteen rupees and eight annas. The reason why there was a concession of half a rupee was because his house was situated on a hillock, which faced the Dhobi Ghat. There was always a stench that arose from the place. It was also a breeding ground for mosquitoes and sometimes donkeys strayed into the courtyard chewing up the laundry on the clothesline. Mister Adams was least bothered with these minor inconveniences. He was happy he did not have to go into the colony to get to his house. From the road itself he would race his BSA uphill and park it at the entrance or the backdoor depending on his convenience. Also he could stand in the portico and holler for Nankoo,
'Arey, Nankaw! Jaldi karo!'
And Nankoo would come pronto. If Nankoo was not around, his father Dukhiram would come.
~*~
Nankoo was the youngest son of Dukhiram, the Dhobi, who lived beyond the nullah. Dukhiram had a special attachment to Mister Adams as Nankoo worked in the Sahib's house.
"My brother is in England. Big man there! Gets lots of money! Someday I'll send Nankaw there. But before that he must learn something here. At least know English. What do you think Ducky Ram?"
"Sahib is right, Nankoo. Do you understand? If you go there your kismet will be made. Sahib, our life is over. Let him do what he can with his," said Dukhiram.
Dukhiram had come on that summer morning wanting to ask Mister Adams when will Nankoo be paid his three months salary. Now after Mister Adams' promise of an English paradise Dukhiram pulled back the question into his mouth and dissolved it with the sada paan that he chewed from morning to evening. Mister Adams lit his Pradhan special and smiled. Nankoo brought the weak tea in a large white China cup, two slices of buttered toast, two hard-boiled eggs and a slice of cheddar cheese.
"See Nankaw, haven't you learnt a few things in my house? Haven't you learnt how to cook porridge?"
"Ji ha saab!"
"Haven't you learnt to toast bread?"
"Ji ha, saab!"
"And make mulligatawny soup?"
"Ji ha, saab!"
"And, brew good English tea?"
"Ji ha, saab!"
"See Ducky Ram! See Nankaw! He has learnt to do so many things. He has also learnt to speak English. Haven't you Nankaw?"
"Ji ha, saab!"
"Do tell Ducky Ram what you've learnt?"
"Sahib, good morning, good afternoon, please come in, good evening, Hello, how are you? Very well, thank you," said Nankoo.
Dukhiram was quite pleased with his son's progress and when his wife wanted to know if he had brought the money Dukhiram only nodded his head and his wife refrained from asking further. Dukhiram had once heard from Matilda memsahab that Mister Adams claimed to have ridden Jawaharlal Nehru to Anand Bhawan, when the latter was released from prison. Mister Adams had been in some correspondence with people like Mohandas Gandhi, Muhammad Iqbal, M. A. Jinnah and C.F. Andrews as he occasionally produced letters addressed to him.
~*~
Nankoo was about twelve, but short of stature. He came up to Mister Adams' waist and rode the pillion like a monkey. Occasionally he would filch a Camel cigarette and sometimes a Pradhan special that Adams stocked under his bed in a wooden carton. But mostly Nankoo would smoke a bidi. Mister Adams kept his fragrant tobacco sealed in tin boxes.
Since there was hardly any furniture in the house Mister Adams kept the motorcycle in the drawing room at night but strangely enough he kept his typewriter in the verandah with a dog chain through its black keyboard frame. On Saturdays and Sundays Nankoo slept in the pantry overlooking the verandah while Liverpool and Olive slept in the bamboo jafri shelter covering one-fourth of the verandah. The birds' enclosure lay adjacent to the jafri enclosure. The two mynahs were in the wire mesh cage hanging from the hook of the unused ceiling fan. The mynahs could only say two sentences. 'Mister Adams is coming, Mister Adams is coming,' and 'The young lady is here. The young lady is here.' Nobody knew which 'young lady' they referred to.
~*~
Mister Adams went to mass at St. Joseph's Cathedral once or twice a year but never took confession. He kept a tattered KJV of The Bible that probably belonged to his mother. The book was heavily underlined by either or both the readers. There were a couple of underlined sentences which Mister Adams read more carefully and frequently especially from The Lamentations such as 'Our inheritance is turned to strangers, our houses to aliens.' Since everyone called him Mister Adams no one knew his Christian name except Donald D'Cruz the Society's Secretary and elder.
"Your Christian name please?" inquired D'Cruz.
"Mister Adams."
"You mean your Christian name is Adams or your surname is Adams?"
'Julius Ryan Adams,' said Mister Adams somewhat piqued, 'but just write Mister Adams. That's what people call me.'
"Relatives, if any?"
"One in India! All in England!"
"Can you pay two and a half rupees every month?"
"I can pay a hundred rupees in advance. Will that do?"
"Oh yes that'll do very well."
So Mister Adams paid one hundred rupees in advance money for the house in the Colony and never paid a single penny afterwards though he lived there for several years till one fine day he was thrown out on the street, bag and baggage, what Mister Adams termed as lock, stock and barrel.
"Saab, come to my house and eat potluck,' Nankoo said.
"Nankaw I'll teach these people a lesson. I'll sleep here in the open in my sleeping bag till my brother sends me money from England and then I'll pay them one hundred rupees and move in once again. Don't think I'm going off half-cocked!"
Nankoo nodded his head silently. He understood that this was a temporary arrangement that Adams Sahib found himself in, and soon the ordeal would be over. If Mister Adams really wanted to he could have gone to his aunt in Pondicherry but adamant as he was he refused. Nankoo thought all this as he watched the sparks fly into the night and vanish. Mister Adams was watching Nankoo's sparkling black eyes in the light of the fire and said,
'Nankaw, if ever I leave the country in a hurry, would you take care of three things?'
'What Saab?'
'My mobike, my dogs and my birds!'
'But, Saab I'm a small boy. How can I take care of your things?'
'Arey yaar! I mean your parents can.'
'I guess, they can!' said Nankoo without comprehending.
~*~
It was a cold December night and Mister Adams fired an angethi with a metal tube attached to it to catch the hot air. He extended the metal tube with a rubber pipe into his sleeping bag to keep himself warm during the night. But there was a problem. The contraption required the user to constantly shift position so the hot air inlet did not stay at one spot of the body for long. This was only possible when Mister Adams was awake. After a week he developed blisters in his midriff, stomach and back. Sympathy surged for Mister Adams both in the Anglo-Indian community and the Dhobi fraternity till finally upon popular demand he was reinstalled after much cajoling by Mr .Donald D'Cruz in the very house from which Mr. Donald D'Cruz had once thrown him out.
"I think I'll live here in the open till my brother sends money from England. Only then I'll move in," said Mister Adams adamantly.
"But Mister Adams you'll die here and bring shame on all of us," said Mrs. Matilda D'Cruz.
"That's something you should have thought about when you read the riot act and threw me out on the street."
"We're quite repentant. Do come in as soon as you can and not stay here until Christmas," said Mr. D'Cruz.
"Well I can't move in before Christmas as I am quite broke. My brother is taking sometime to send the draft from England and I owe some money to Oriental Stores," said Mister Adams.
Both D'Cruz and Mister Adams understood this very well that the Viceroy would be visiting the Colony and it would be such a shame for him to find Mister Adams sleeping in the open with his dogs and baggage. Already the English government was not looking favorably upon the Anglo Indians. Many of the privileges given to them like sending their children for higher education to England were suddenly withdrawn. They were seen by the English more of an encumbrance than an asset. So after much haggling a bargain was struck. Mr. D'Cruz would loan five hundred rupees from the Welfare Fund to help Mister Adams tide over the financial crisis if Mister Adams promised to move into the house before Christmas.
~*~
A few days before Christmas Mister Adams moved into the house and that very evening went to The Oriental Stores to buy provisions.
"Madaan can you calculate how much I've chalked up in the last one year?"
"Sahib it comes to nearly one hundred and twenty rupees."
"My money has come from England. Next week I'll send the money through my servant here. Meanwhile I need provisions."
"Sahib you can take anything you want. You shouldn't bother about the money. I'll come and collect it myself someday, or send my son," said Pyareylal.
"Feel free to come any day after next week, but before 10 in the morning," said Mister Adams.
When Sohanlal Madan came after a month he found the door bolted from the inside. The dogs made such a racket from within the drawing room that Sohanlal moved away from the main door. Mister Adams was deliberately slow to either come out or to silence the dogs. The dogs got tired and became quiet. Sohanlal then saw the sheet of paper loaded on the typewriter addressed to the Viceroy. It had the needed effect.
"Come in, come in Madaan. Do sit down. I was in the washroom. Sorry!" said Mister Adams coming out.
"No Adams Sahib I'm in a hurry to open shop. You needn't worry about the money if you don't have now. I'll collect it later."
"No, no I have it with me. Nankoo has gone to Mr. D'Cruz to get it. He owes me some money."
"Sahib you know the Viceroy personally?"
"I do. I do. I was just writing a letter to him before you came. He's a personal friend. Extremely nice man indeed! Needless to say he is a thorough gentleman. As you may know he's coming to Allahabad soon. Anyway why do you ask?"
"Oh nothing in particular, nothing in particular. If there is some work sometimes....'
"Oh come on... I'm always ready to help you. Just let me know."
"Oh thank you Sahib, thank you very much."
"Why don't you wait? Nankoo will be coming any moment."
"Sahib I must take leave now. I'll come later. Do you need anything else? My servants can bring the grocery for you."
"Yes Madaan. Tomorrow is Baradin, Christmas, and I need ten dozen candles, 10 pounds fruitcakes, 5 pounds mixed dry fruits, five dozen soap bricks, 10 packets of Christmas crepe steamers, 5 pounds sugar, five pounds oats, 2 pounds butter and ten packets of dog food."
"Yes Sahib."
"You've gotten it all?"
"I have. Tomorrow you'll get it."
"Can't you send it today, say sometime by this afternoon?"
"Sahib, it will be done."
Nankoo brought the cash from Mr. D'Cruz, which Mister Adams kept, in his leather purse. A windfall should not be squandered so easily, Mister Adams thought. Nankoo did not understand why D'Cruz gave the money to Adams Sahib. Nankoo thought that Mister Adams's brother from England had sent the money.
"Sahib, brother sent money?"
"He did."
Anyway soon provisions from The Oriental Stores arrived. Nankoo smiled as the fragrance of fruitcakes and dry fruits filled the rooms.
"Nankoo put the kettle on and take the damper out," shouted Mister Adams.
Sohanlal narrated the entire incident to his father who developed a deep respect for this Englishman whose brother had sent the money late but who was so well connected that he was writing a letter to the English Viceroy.
"It's good to be on friendly terms with such a man. Don't press him for money, okay? He'll pay whenever he should." said Pyareylal Madan.
~*~
A year passed and Mister Adams lived most comfortably. Now he was neither paying his house rent nor his grocery dues. People said that Mister Adams was now so used to living alone that he would never get married. There was a liaison with an English woman many years ago, which broke. A few people had seen him on Christmas Eve dancing the fox trot with a young English girl on the wooden floor of the Bandhua club. Once Dukhiram himself had seen them playing a slow game of badminton.
"She ran away to England," said Dukhiram, "Found India strange and boring. Sahib decided not to marry. He's a khandani angrez. See his eyes, his walk, his friendship with big people?"
Probably that could be the reason why the eighth chapter of the Song of Solomon was so heavily underlined. Or was it already underlined when Mister Adams inherited the copy?
When a year and six months passed, and Mister Adams completely forgot to pay The Oriental Stores, Pyareylal Madan got a little frantic. His son started making frequent calls to Mister Adams's house.
"Sahib Madan is coming."
"Hide. Bolt the door."
The moment Sohanlal entered the gate Mister Adams started the motorcycle inside the drawing room, bolted the house from the inside and in the cover of the noise withdrew to the bedroom cautioning Nankoo not to reveal himself. The dogs added to the racket. Sohanlal's weak knocks could not be heard by anyone. After fifteen minutes of knocking on every door Sohanlal returned a crestfallen man. By now Mister Adams changed his grocery store to Civil Lines. He kept a watch on the gate especially in the morning. He started locking the garden gate with a padlock. He told Nankoo that the Chowk area was too crowded and going there took a long time.
~*~
Next time when Sohanlal came Mister Adams saw him from his window, but had no time to bolt the door. He ran out of his house, then jumped the wall followed by his dogs, and escaped from the front door of De'Mello's house. It bemused him as it brought back memories of his school days. Sohanlal did not feel anything was amiss and left resolving to visit Adams Sahib in the beginning of next month.
This time when Sohanlal came he met Nankoo smoking a Camel cigarette outside and whistling to the birds in the cage.
'Where's Adams Sahib?' asked Sohanlal.
'Adams Sahib was here last night, but I don't see him today. I'm also looking for him. It's a little strange for him to go out so early,' said Nankoo.
The dogs were not there either. Sohanlal was confident that money would be the last thing that would force Adams Sahib to bolt. He knocked at the front door and Nankoo went to the back door calling, 'Adams Sahib! Adams Sahib! Are you there?'
Not getting a response both entered the drawing room and found the motorcycle purring with the British Almanac on its back seat. The Almanac was open at the 'Child with Mother' photograph. A typed note was pinned between the clutch and the handle. It read:

BROTHER SERIOUSLY ILL. WILL BE BACK IN A FEW MONTHS. SORRY. MISTER ADAMS