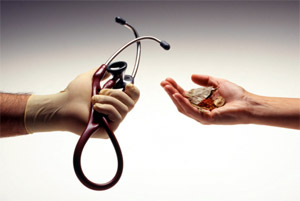 1935…
February 1st… The twilight on the horizon is ushering in the day…A train slowly stopped on the platform with its customary 'coo-gupchip-gupchip…' onamatoepic sound.
Rajahmundry! Rajahmundry!' somebody announced the station twice on the platform. About four or five people got down from a third class compartment.
An Anglo-Indian Station Master, wearing uniform and a European hat, with 10 jawans following him in march-past came to the special compartment. He saluted Governor Raffael who was looking blank into the sky. "Station Master Peter reporting Sir! We got the message of your traveling Sir!
Anything we can do for you Sir?" asked the Station Master.
Receiving the salute, "Nothing. You can proceed on your duty,' said Raffael and got into the compartment and sank in his chair.
~*~
For watering and refueling the train stopped there for an hour.
"Sir, Coffee," Ranganayakulu, PA handed over a cup to Raffael.
"Thank You."
Sipping coffee and looking at Susan lying unconscious in the sofa opposite to him, Raffael lost himself in thoughts…
Ayah desperately tried to wake up Susan so that she might have a sip of coffee resigned after she had failed.
Raffael handed over the cup to Ranganayakulu. Hiding his face in the cup of his hands, and thinking of his past he dropped asleep slowly. His visage betrayed his haplessness and desperation.
~*~
It was only last winter that Raffael was appointed Governor of Waltair Province. His joy knew no bounds when he received the order from the Viceroy of British India. He was married only four months before and set up family in London. He flooded Susan with kisses on her rosy cheeks and ruby lips that day. Susan was a graduate in History and Indian History was her specialization. To visit all historical places was her long cherished dream.
When they reached Madras from England, they were grandly received and when they reached Waltair, a well furnished bungalow located in a ten acre plot amidst plantation and greenery awaited them.
They were on a honey-moon to Mahabalipuram and Kanchipuram and enjoyed the sculpture and richness of nature there. They wanted to see much more.
But that day…
Raffael noticed something wrong with Susan. Her face bloated and her body 'oedimatose'
"What Darling? Something wrong with you?" he harped on her state of health time and again.
She knew her state of health. Not intending to play spoilsport in his pleasure she downplayed her ill health.
But finally, she had to yield.
"I am getting fever frequently and passing urine has become a problem. I am also feeling heavy in the body."
They rushed back and he took her to King George Hospital. A team headed by Dr. Anderson and Dr. Simpson examined her thoroughly and conducted all possible tests and diagnosed it as 'Acute Glumarulo Nephritis'… a very serious kidney problem. Her health deteriorated rapidly and medication did not help her in anyway.
One day…
'I want to see my Mom and Dad, Raffael,' said Susan.
No words could express his anguish. 'Ok Darling! Just get better. We shall leave for England,' he answered.
By the week end they concluded it was Uraemia. She slipped into coma.
'Prognosis is very bad Mr. Raffael! Sorry. We are not able to do much for her.
She may live at most for another fortnight,' Dr. Simpson said his last word…searching for words.
Raffael felt he was hit by a thunderbolt. He wept his heart out.
He made up his mind: He would take her to London. If not alive, he would at least show her body to her parents.
And very soon a special coach was arranged with all amenities. They sent a reliable and trustworthy clerk, Mr. Ranganayakulu, as his Personal Assistant with others. Tucking his shirt in the Dhoti tied up in belt, Mr. Ranganayakulu looked not only smart, he could accomplish any assigned job as smart.
~*~
Watering and fuelling being over, the bell was sounded. Raffael was start and came to the present. The station Master and his retinue saluted him once more.
The train started with a whistle and was picking up speed. And into the running train, and into that special compartment of the Governor, a Sadhu entered on the run.
Raffael shouted,' who is this beggar? Kick him away!'
The train had already picked up speed. 'Let me look into the matter Sir,' said Ranganayakulu and turning to the Sadhu he said, 'fellow, this is a special compartment. And that too, of the Governor. How dare you enter into it?'
'Child! I don't know that. How can I get down now? I will change in the next station.'
He was literally a heap of bones. He was having nothing worth mentioning on. His Dhoti and towel barely covered his body. With his sling-bowl and hand stick he was sitting by the window.
Ranganayakulu had respect and a soft corner for Sadhus.
"He entered the compartment by mistake. He will change in the coming station, Sir!' Ranganayakulu pacified Mr. Raffael.
But the Sadhu did not sit still. He lit a cigar and the smoke was wafting over Susan's face.
'You fellow! Stop it.' Ranganayakulu almost ran to him. Ignoring him, Sadhu came near Susan and started looking into her face closely.
'Stop the train and neck him out!' roared Raffael.
Waving his hand and with a pleasant smile he asked gently, 'She is not in her senses for the last ten days. Is she?'
Ranganayakulu nodded in assent.
'This woman has the glow of life in her. She would come to life if she takes my medicine. She would be a mother of two,' he said.
Ranganayakulu had great faith in these things and he told the same to Raffael.
'I don't believe in these quacks. Even the most qualified doctors had thrown in the towel. What could this naked fakir do? I don't want his medicine,' dismissed Raffael.
'That means you are killing not one but three,' said Sadhu.
'Means what?' Ranganayakulu gaped in perplexion
'Means she and the two she would otherwise have given birth to,' said the Sadhu coolly.
'Sir! Madam is in coma. And you have resigned to the ultimate. What difference would it make to try his medicine? If it doesn't work, let it be so. But if it works, what else do we pray for?'
Hope dangling in the words of Ranganayakulu, Raffael acceded to his request half-heartedly.
'Then where could we get your medicine?' asked Ranganayakulu.
"Here it is,' he took out two tablets from his sling-bowl and tried to put them in her mouth. But he could not open her mouth. He opened her lips and rubbed them for two minutes. He asked them to wait for an hour.
All eyes turned to Susan counting seconds. Sadhu sat in a corner enjoying his cigar.
Exactly an hour passed. There were traces of movement in Susan. She opened her mouth slowly. And for this change in her… lying dead like a corpse for the last ten days…all of them were lost in wonder.
She sat up slowly. Looked around. 'Water! Water!' she asked. And flooded them with questions: Where am I? Where are we going?
Sadhu ordered to give her all the water available in the bogey. She drank it all and asked for more. He asked to give her the water available in the bathroom. She took even that. She went into the toilet and eased herself. And in another hour she recovered fully. Raffael hugged her and flooded her with kisses. Tears rolled down from everyone's eyes.
Unable to contain his pleasure, Raffael lifted the Sadhu up in his arms and dancing, he said, 'Thank you! Thank you so much. Ask whatever you want from me.'
Sadhu wriggled himself off his grip and dismissed saying, 'I am a Sadhu. What do I want? What have I to do with your presents?'
'No. No. I must give you something." Raffael persisted.
'Well, if you so desire, name the two children she is going to give birth to, as Ram and Laxman. That's all I want,' said Sadhu.
The train had passed several stations by then.
'Mr. Ranganayakulu! Order the train to stop and get back. Leave the Sadhu wherever he had to get down,' said Raffael, sitting beside Susan and taking her hands into his.
'No, Sir! No. It's not necessary. I have no specific place to go. You need not go back. Wherever I get down is my destination!'
The train stopped at the next station and making pranam to everybody in the bogey, the Sadhu got down.
~*~
That was February First again.
But it was 1940.
Ranganayakulu along with his entourage was on a marketing spree of old relics at Moor Market in Madras. Now Ranganayakulu was Inspector General of Registration.
A hand touched him from behind. 'Mr. Ranganayakulu!'
It was a familiar voice. Ranganayakulu looked back.
He was stunned.
'Sir!' Saluted Ranganayakulu.
'This is Ram and this is Laxman,' Raffael introduced his four- and three- year old children.
Susan was standing laughing near by.
It suddenly struck Ranganayakulu: For a man like him who had studied only up to School final, it was the blessings of Raffael that made him Inspector General of Registration.
Telugu Original: Late Dr. Vipparty Pranava Murty.
(Published in Andhra Prabha Weekly June 21-27, 1995.)