Nuclear scientist Dr Santhanam has claimed that India's nuclear test at Pokhran-2 was a failure. A few scientists have supported him. Former National Security Adviser Brajesh Mishra has contradicted him. Present Naval Chief Admiral Suresh Mehta has rubbished the claim. What is the truth? Laymen are in no position to judge his claim. But even laymen have every right to raise pointed questions.

Dr Santhanam's claim has profound implications for India's reputation regarding its security preparedness as well as its nuclear status. Scientists cannot be unaware of this. Yet Dr Santhanam went public to sensationalize his claim. Why? Was his disclosure motivated?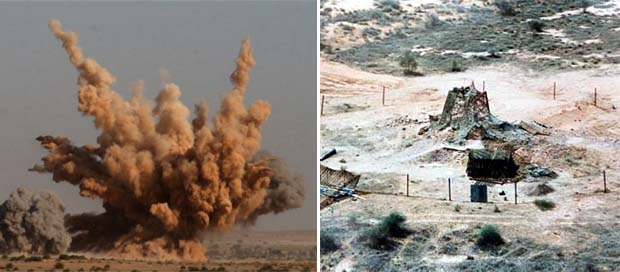 There are two obvious beneficiaries that will profit from his claim. At the domestic level this claim will diminish the achievement of the NDA government which conducted the test in 1998. That will further enhance the reputation of the UPA government already preening over the infighting within BJP. At the international level this claim will benefit China and Pakistan. India's reputation as a nuclear power takes a nosedive. The Indo-Us Nuclear deal opposed by both China and Pakistan appears farcical. Therefore Dr Santhanam must answer two simple questions:
Why did he remain silent when the Pokhran-2 Test was conducted 11 years ago?

What has provoked him to speak up now?
The motives of Dr Santhanam for the timing of his disclosure are highly suspect. These days, members of the elite cutting across politics, judiciary, bureaucracy, scientific community and the media have come to believe they are above accountability and can shoot their mouths off as they please. A large number of them aspire for plum posts. The entire elite are held in contempt by the silent majority of people. But when statements impinge on national security and India's reputation abroad, silence is not possible.

So, will Dr Santhanam kindly explain his earlier silence and current volubility?