Hard State, Hard-Up Citizens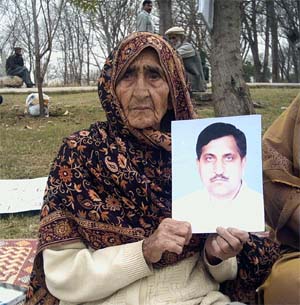 The Human Rights Commission of Pakistan (HRCP), an independent rights group, has, in a strongly worded 340-page report, slammed the government of Pakistan for the most flagrant of abuses: disappearances, conflict in Balochistan, and rise in militancy.

The Commission held the government responsible for the grim indicators on the human rights report card. "The government has made attempts to plant a few positive legal initiatives but these are few and far between. More importantly, the country lacks the infrastructure and institutions to translate even well-meaning laws into reality," said Asma Jehangir, chairperson, HRCP.
10-Mar-2007
More by : ZofeenT Ebrahim
---