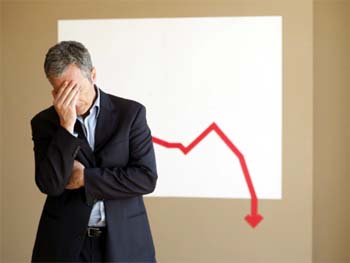 The global market has a lot of potentials worth exploring, but how far we can we explore job creation potentials just outside our homes, within our local economy? Entrepreneurs emerge when things look gloomy. It is the innovative spirit that facilitates an economy moving forward towards recovery and not just the financial packages.
There are areas that can be harnessed as feasible ventures that generate employment both in manufacturing and service sectors. At a time when the economy is showing signs of ill-health, general weakness and lack of normal vigor, new ideas and fresh initiatives become significant. Here comes the role of leadership. A novel idea coupled with the energy to sustain an initiative taken is the right mix. For instance, the services sector has plenty of unexplored spaces that one would not have hitherto been imagined, that an entrepreneur could make use of.
IT and export oriented units are the ones that faced the initial crunch, due to their obvious linkage with international market. More than 6000 small sized IT and outsourcing companies had to exit from their business activities, across the country, in the last year itself. (Business Standard Report, Recession hits small IT& BP firms, June 2, 2009) They are down now and the hope of their picking up normal active life so soon may not be so realistic. Here comes the challenge to reorienting for potential local market. While IT companies especially of small sized ones, catering to international clients losing out in the event of downturn, they must look within their territory first rather than harping on winning over oversees customers as the only means for business.
A comparison of China and India, their respective strategies would be an exercise that could be worth doing. Compared to India, China first focused on developing its IT local market before going to conquer the world market. To begin with, China laid a strong foundation for IT, when it set up a strong IT infrastructure, on which all future developments could be based, well in advance. It is also to be noted that they gave sufficient thrust to develop Chinese language content so that all people could benefit from information and communication technology. Eighty percent of IT industry revenue in China has a domestic origin where as in the Indian case it is just opposite.
Also, it is to be noted that China succeeded in democratizing Information Technology use by giving appropriate importance for development of content in local language. They have encouraged their SMEs adopt ICT applications substantially. Any B2B website for instance Alibaba.com or tradekey.com etc have majority of companies from China exhibiting their online presence through these sites in addition to their regular websites.
Where does the local market for IT prevails? Though it is very vast let us take one case. We have in India as large as 10.3 million SMEs. This is indeed a big market for Indian IT companies, especially small IT enterprises. We provide services to international clients but have we realized the huge potential of this domestic market. In addition to this there are possible business avenues for Indian IT companies especially small IT companies in rural India for making National E-governance Program (NEGP) operational by participating with the government in a variety of jobs they that they could source from around 256600 local government offices that spread across the country.
To develop jobs and to really make e-governance plan a reality, the thrust has to be much stronger for developing content in local languages. It is also the case as far tapping the vast SME market within the country. National e-governance plan is estimated to generate a market as big as US $ 10 billion for IT. A large number of jobs in the Gram Panchayat (GP) offices (2,50,000), Block Offices ( 6000), District offices ( 600) as part of national e-governance plan, in areas of, Data conversion, data-entry, computerization etc, in huge quantity, can help develop IT local market and economy in general.
This being the case only for IT, how about other sectors, especially non-IT segments of the economy? Just for instance a recent report on Choir board says that despite recession and all sorts' odds, Choir industry could grow substantially, expanding and diversifying market and product sets. While jackfruits of Southern India, gets unused by farmers when it grows in plenty during the months of February to June, a recent successful experiment at Krishi Vigyan Kendra (KVK), Thelliyoor in Pathanamthitta district of Kerala shown that products worth Rs. 750 could be made and processed from a 10 kg weighing jackfruit. Products varies from different varieties of Jams, jackfruit drinks, Halwa to chips can be made from it. Jackfruit is just case, there are number of such cases one could showcase. Government support has to go in such areas with much more focus on local market. Financial packages targeting large scale sector and other big players alone won't facilitate a 'real recovery'.

* Dr. Perumal Koshy is with Samadhan Foundation & GSME FORUM and can be reached at caushie@gmail.com http://samadhanfoundation.com