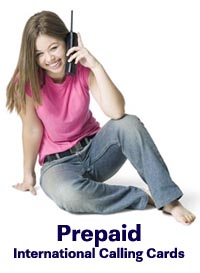 Unknown to her parents, Ruchi, a first year undergraduate at a reputed girls' college in Patna, has a mobile phone gifted to her by her boyfriend, Sudeep, a Sociology (Honors) student at Patna College who lives in a hostel. He pays Ruchi's mobile phone bills. Sudeep does not have a job or a business but he shells out this amount for her. His father, an engineer, sends him a handsome monthly allowance.
Why are these youngsters - and many like them - resorting to such subterfuges? Ruchi's family is conservative; boy-girl relationships are frowned upon, and inviting Sudeep home would create a furor. Also, she cannot use the landline phone often because this would raise her parents' suspicions. The only way for them to keep constantly in touch is through the mobile phone - the handy gadget that is revolutionizing social life even in apparently small-town places like Patna, the capital of the state of Bihar.
Ruchi is a bold girl who likes mixing with boys, something that is not done in conservative Patna. Many of the boys are her friends, but Sudeep is someone special and closer to her than the others. From the time Ruchi retires to her room at night until 2 am, her cell remains busy: she is talking to Sudeep. Ruchi's close friends are in the know of this.
"There are many girls whose parents don't know that their daughters have a cell phone. Generally, their boyfriends gift it to them, or they save money to secretly buy one and use their pocket money to clear the bills. Reduced tariffs, free talk and other user-friendly schemes come to their rescue," Ruchi says.
The cell phones gifted by boyfriends remain switched off at home. They are switched on only in privacy.
It is not always the case that mobile phones that girls carry are secret gifts from their boyfriends. Anxious parents buy them for their daughters to keep in touch, fearing for their safety. Girls who have been given cell phones by their families observe a few precautions. The numbers of boyfriends are not saved, and if they are, it is done using a feminine name. Also numeric locks are used to preserve secrecy.
There are other reasons too for youngsters to carry a mobile phone. Increasingly, cell phones are seen as a style statement - a necessary add-on, like other accessories so necessary for that hip look!
The addition of mobile phone to youngsters' kits has become worrisome because they're hooked on to it. Most educational institutions have banned students from carrying it. School and college authorities carry out regular checks, but most of the time, students manage to hide them.
Radhika, an MA student at the Magadh Mahila College, manages to hoodwink the college authorities. She hides the phone among flowerpots in the college garden at checking time. Her cell phone helps her to be in touch with her beau.
It is more than a battle of wits between students and the authorities. At times, it takes an ugly turn as in the case of Shalini, a class IX student at Notre Dame Academy. She was rusticated when she was caught with a cell phone in class. The Student's Council officials discovered her phone during a surprise inspection. They found objectionable messages in the phone's inbox. They also noted that Shalini had made a call just before the inspection.
Her family moved the Patna High Court against the rustication order, arguing that the punishment meted out to Shalini was too harsh. They said that there could have been other ways to punish her. For example, she could have been given a warning. The mobile phone was given to Shalini by her parents to keep in touch as they were going out of Patna. Ultimately, however, Shalini's parents withdrew the petition; it is believed that they feared the case would traumatize their daughter.
Shalini's case sparked off a furious debate in the city regarding cell phones and their impact on the young generation. It is generally believed that the young are the most devoted consumers of cell phone services. Some local dealers in Patna have a 'Laila Majnu' scheme for the youth. Named after the traditional romantic duo - India's Romeo and Juliet - under this scheme, a boy and a girl can get two cell phones at a price of Rs. 2,500 (US$1=Rs46), and they can enjoy 5,000 minutes of free talk time besides free incoming calls for one year.
There are schemes in which outgoing calls are free. Some mobile service providers offer free calls between 10 p.m. and 8 a.m. Low-cost SIM cards are available too. The young grab these tempting and economic schemes that suit their slender pockets.
Besides, recharge facilities have made things simple. Radhika only needs to send an SMS asking for a recharge to her boyfriend whenever the phone balance goes down. And within minutes, the phone is recharged for her to get going again.
Says Veena Kumari, Proctor and Campus-in-charge of J D Women's College, Patna: "Whenever a girl is caught with a phone, we question her about it. If we think she has a genuine reason for having brought it to college, we leave her with an admonition. But if we think the phone is being used for objectionable reasons, we fine her Rs.200, seize the phone and call the guardian to discuss the matter."
There is a flip side to this rage for cell phones among the young. The exchange of lewd messages is on the rise. Binda Singh, a clinical psychologist, feels that incidents where cell phones are used stealthily for objectionable reasons need to be dealt with sternly because they have irreversible consequences on the life and career of adolescents.
She says she gets regular cases of parents who feel helpless about the cell phone behavior of their adolescent children. The way out, she advises them, is for parents to bond better with their children.

(Names have been changed to protect identity)