Recollections of my childhood and my trying to connect our kind of activities with those of my children, I see vast dissimilarities. Some are indeed, for time has changed and a generation passed. But others can be attributed to total failure on the part of people who have held positions of responsibility in deciding urban development and the shape it has taken over decades. One such thing is - There are no trees for children to climb!
May I confess, I am an old hand at stealing! I remember my elder brother pushing me up the periphery wall that separated our verandah with that of our neighbors. I may have been 5+ or perhaps 8, but not more.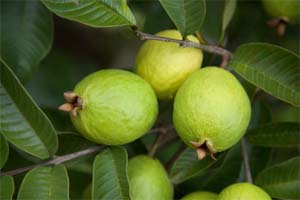 Branches of that wonderful Guava tree would cross over to give soothing shade to our verandah. Once on the wall, it was easy to climb on the tree and monkey from one branch to another. It's a lifetime memory. We would pluck Kachcha, Pucca,all kinds of guava or sometimes just do some acrobatics hanging on low branches. I and my younger brothers would often compete to reach the highest branch, shouting with gay abandon, yet being cautious lest Lalaji, our neighbor hear!
Unlike myself, my brother younger to me was more adventurous. In the neighborhood, was a huge 'Ber Ka Ped'. It produced delicious Ber. Some children would aim stones at bunches to crack them to fall. Despite the fact that the branches of this tree are more like bushes with nails, my brother would at times climb it and with a heroic feet, pick some Berand throw them at us for collection.

Across the street in front of our house was vacant land which later our colony temple took over. My father had planted a Peepal tree there. While tree was very young, a Neem tree sprouted right at its root. We saw this miraculous Neem and Peepal tree grow together, intermingled to a great height in a few years. It was bliss to have climbed these trees innumerable times and play around them.
In his primary school, a hefty Mango tree was home to my brother. He would stay up on a branch for hours, unless his friends would insist to come down to go home. He would bring his pockets full with Kachchi Ambi for our sisters.
I didn't quite grow up even while having got a job! My office was near India Gate that adorns those legendary avenues of Jamun trees on both sides of Raj Path. My office was in Jaisalmer House. Behind the palatial building and rear periphery wall is spacious waste land, host to a massive Shahtoot tree. Even when bought from vendors who sell Shahtoot, I have never tasted anything better than this tree produces - extraordinarily juicy, sharbat sweet fruit, ripe, long and full with flavor of life! Tens of times during its season, I and a colleague would use our lunch hour to climb it to harvest its riches in Kilos for distribution to whole office.
Delhi has taken great strides in urbanization in past 2-3 decades. As we move forward to host Common Wealth Games in less than a couple of years, our administration will invest more to improve infrastructure. Already, Delhi is claimed to be one of the most greenest cities in the world. Delhi's green cover now spreads in a few hundreds square kilometers and has virtually quadrupled within a generation.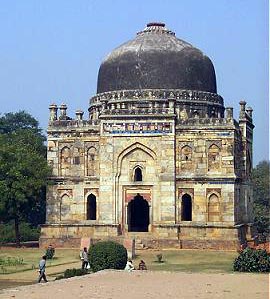 Except for places like Lodhi Gardens or some greens located in Chanakyapuri, real colony parks in residential heartlands used to be a place of trash in our times. Many are now well maintained and compete for a prize from municipality in their contests of up keep. Many times more trees have been planted throughout the city on roadsides and wherever space found to be available. Now we are left hardly with more space for trees to be added.
So far so good. I ask myself and each one, with so much greenery around, are there any trees left for our children to climb?
Think of our country, effectively more populous than China, for that country is three times our size. In India, we worship trees. Effective laws are in place to punish those found removing trees in any manner, even though a tree might be causing more disturbance and obstruction than serving its utility itself. Whatever may be happening to our forests elsewhere, but its not the same in Delhi. Trees as a source of food, livelihood, employment and similar such things which experts can express better; this aspect has been completely ignored. What we have got instead is Keekar and Eucalyptus! Afterall, a tree outlives its grower. Now we are already stuck with trees, a bit too many, for a couple of generations. Existing variety is not an incentive enough for my children to climb!
Important is not how many we plant, the point is what we plant. The menace of meaningless tree plantation must come to an end. Hope the Jokers, sorry my slip of tongue, I mean our policy makers, do wake up some day and find direction.