Today's renewed interest in "green" architecture should heighten attention to the ethic of preservation, as a cornerstone of sustainability. Now that the idea of recycling waste has permeated our culture, I believe we should adopt the slogan, "recycle wasted architecture."
The case for adaptive reuse is not just nostalgic but economic. Construction costs are growing, we can't afford to rebuild the environment every generation. By every accepted economic index, including increased tax revenues and increased business activity, recycling in architecture proves its viability.

For preservation to succeed, we have to shed our old habits of tearing down old buildings and starting over. Instead, we should see architectural residue from the past as a repository of vast physical, human, and cultural energy.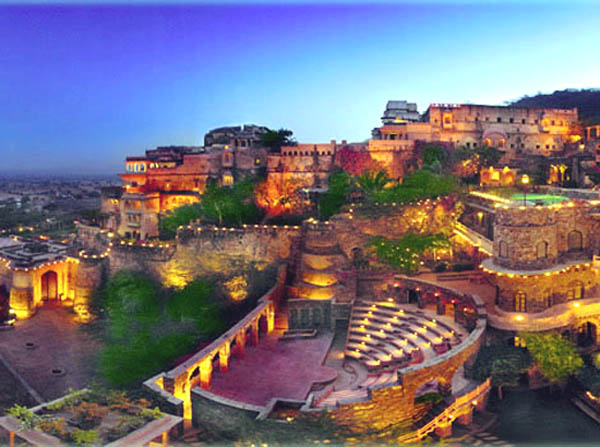 Neemrana Fort Palace, Rajasthan, India, a 15th-century fort,
has been restored for adaptive reuse as a heritage hotel.
In Rajasthan, India, I have found numerous examples of 15th century structures that have been restored and re inhabited. The Neemrana Fort Palace, once a ruin, is now a heritage hotel. Other structures, reduced to near rubble, are crying out for new life. Though damaged, wall and ceiling surfaces can be restored, providing ready-made rich interiors. We can benefit from the several-century-old craftsmanship, preserving that human energy Preservation, restoration, and rehabilitation in architecture cause much less destruction to our natural resources than new construction. To appreciate this, architects must be sensitive to the energy used in the production and assembly of materials needed for new buildings, from their origin to their end of life and subsequent reuse.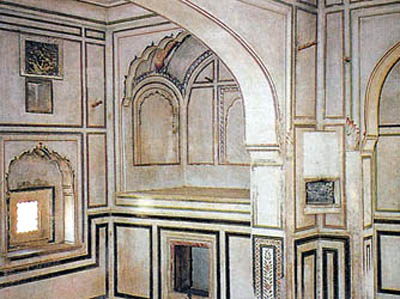 Interior of an abandoned fort in Rajasthan, India. A 15th-century step well, in the village
In recycled abandoned spaces, rich interiors come ready made. Neemrana, Rajasthan, India. Such
monuments are repositories of vast
physical, human, and cultural energy.
Statistics reveal that building construction consumes 40 percent of the raw materials entering the global economy every year. Interestingly, about 85 percent of the total embodied energy in materials is used in their production and transportation. Even before they reach the construction site, building materials have consumed large quantities of fossil fuels.

If all the hidden costs were spelled out in the balance sheet, the recycling of architecture would be perceived as the only rational strategy for the management of material resources. Then we could appreciate huge areas of abandoned and semi-abandoned built tissue as resources, not obstacles for future growth.

Modern construction methods are incredibly wasteful of resources. Up to 25 percent of the total waste generated in the United States, India, and other countries is directly attributed to building, construction, and demolition activities. These ' often hidden ' waste products can be environmentally hazardous and polluting, both as solids and in the atmosphere.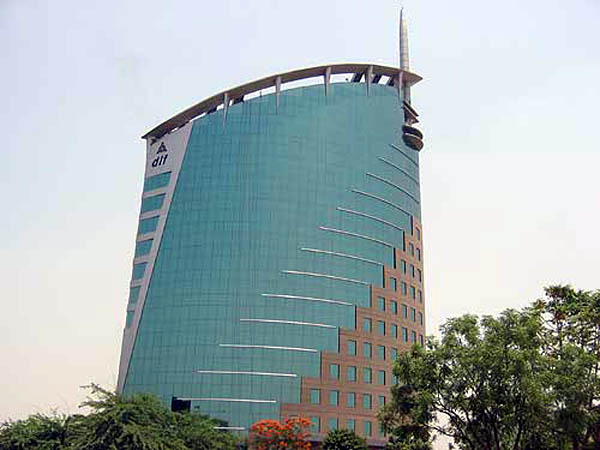 High-rises in India that imitate those built in the west waste energy and are guilty
of "cultural assassination." Construction depends on expensive, imported technology,
and such buildings can be kept habitable only by massive infusions of mechanical energy.
Demolition of existing buildings wastes the embodied energy as well as the energy consumed in tearing the building down, which can be considerable, given the quality and strength of older structures. Add to this the cost of incinerating demolition debris, and the wasteful use of land in fill sites.

Designers sensitive to sustainable practices can establish a recycling program to reduce the amount of solid waste resulting from construction and choose materials which are themselves either recyclable or reusable.

By contrast, adaptive reuse is much more labor-intensive than new construction, because it involves the reconditioning the existing structures to adapt to modern day requirements. This dependence on human resources encourages the local community to participate and potentially revives a vernacular rhythm in architecture. This activity can remind us that vernacular architecture is one cornerstone of our identity.

Conserving Cultural Energy

The evolution of our societies is reflected in our building types and styles. This relationship gives older buildings a character we value and identify with. However, the corporate mentality does not seem to appreciate the long-term economic value of buildings nor their cultural spirit. Such devaluation is part of so-called "globalization."

The famous quote by Louis Sullivan, "form follows function," seems to have become an outdated philosophy, as has "form follows culture," by Indian artist Satish Gujral. Today's corporate approach to architecture often would suggest that these sentiments could be reworded as "form follows fashion." Many modern buildings do not reflect the richness and complexities of cultural evolution. Few contemporary designers seem to value the emotional spirit of architecture.

When a building of historic merit is preserved or restored for adaptive reuse, its cultural energy is also "recycled." History brought back to active duty, and the elements of the built fabric ' walls, floors, windows, doors, and roof ' once again envelop a space to connect inside with outside to keep out the weather.

Very likely, the old structure was strategically placed to get the best views and optimum orientation to the sun and wind and climate. It might have been built to ensure security of the occupants and to strike a balance between the built mass and the open spaces.

Old buildings preserve the local culture and identity and create a sense of belonging. In a way, we recycle embodied human resource energy along with material energy. We bring alive the past to be a part of the future, creating important connections through time.

Do we wish to erase the link by dumping the stone that has witnessed passing phases of humanity into some land-fill site? Or, is it truly "green" to avoid the landfill and grind up community memory into bulk aggregate? When do we start to value real architecture above a consumptive fascination with mere newness and fashion?