Baba Effect!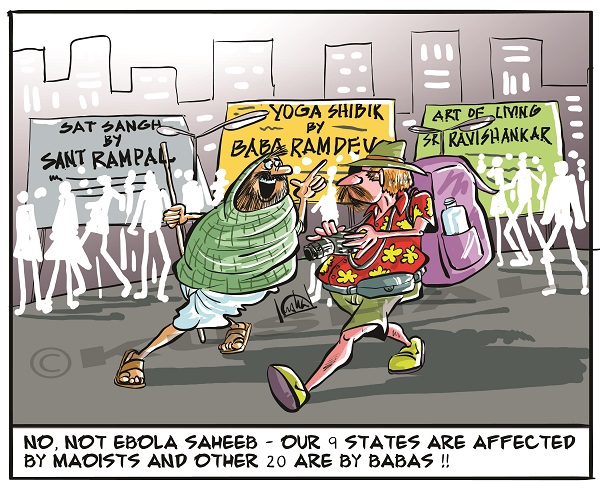 19-Jan-2015
More by : Kushal Bhattacharya
---
---
This is height of ignorance !

One cartoon that equates Rampal, Baba Ramdev And Sri Sri Ravi Shankar !!
Can Rampal be equated with rest of the two ?

Cartoon is such a powerful medthod of cummunication, and I deplore that boloji.com has facilitaed spread of this misconception to so many readers.
---
how poignant!
may cartoons, real educators, prosper
rama rao
---