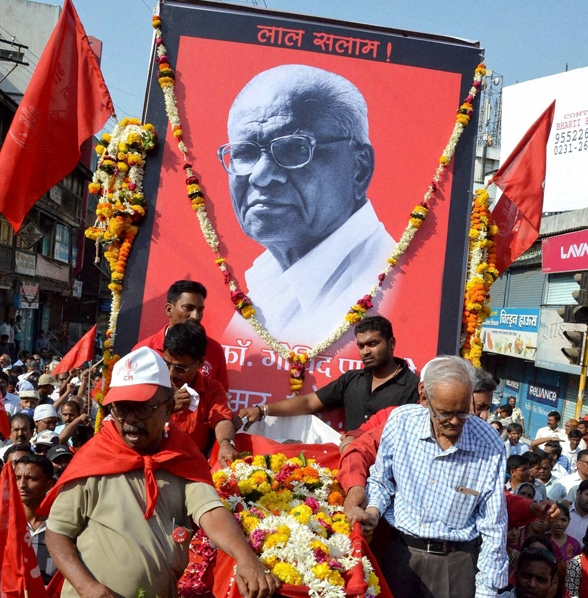 Comrade Govind Panasare, a vanguard of progressive movement in Maharashtra , has breathed his last in Breach Candy Hospital , Mumbai, on 21 , 2015, after the fourth day of gruesome attack on him by some unknown miscreants . He was eighty two years old and still active in various fields.

A week ago, as usual, comrade Panasare was returning from morning walk with his wife alongside, and then some strange hooligans caught up with him near his home and fired at him and his wife by pistols. In the assault, both of them were brutally wounded but with timely succor from relatives and others, they were rushed to hospital. Comrade Pansare had sustained more serious injuries; therefore, he had been shifted to Breach Candy Hospital for further treatments but in vain. He died during the treatment leaving the whole of Maharashtra in a rude shock and resentment

Truly, comrade Govind Pansare's assassination, in such a way, has posed a serious question about the oft-quoted appellation of progressive State in connection to Maharashtra. Is this State really so? Every commoner tends to ask this question. On one hand, we involve ourselves in scholarly discussion over computer and the miracles it worked, we proudly shout from the housetops that science and technology have removed the distance between nations in the globe and on the other; we still embrace superstitions and orthodox tenets. Well, there were plenty of mysteries which had been remained unraveled for centuries, but happily toady man has succeeded to resolve many of them. You know, our scientists are moving heaven and earth to find out the genesis of the universe. In some degree, they have achieved it. While this being the reality around, here in India, particularly in Maharashtra State which keeps boasting of a rich ideology inherited from Mahatma Jotiba Phule, Chhatrapati Shahu Maharaj and Dr Babasaheb Ambedkar- great social workers like com. Govind Panasare and Dr Narendra Dabholakar have been shot dead in broad day light. Really it is a great pity. It is not the murder of Panasare but the freedom thought!

We have seen in history that the orthodox people who had wanted to establish their hegemony through religious power had always crushed secular thoughts in the world. From Nicholas Copernicus to Bertrand Russell and from Abraham Lincoln to Nelson Mandela had all been put to terrible torture? We also know that behind this oppression was nothing but the religious bigotry. But in modern times, many revolutionary researches in many sphe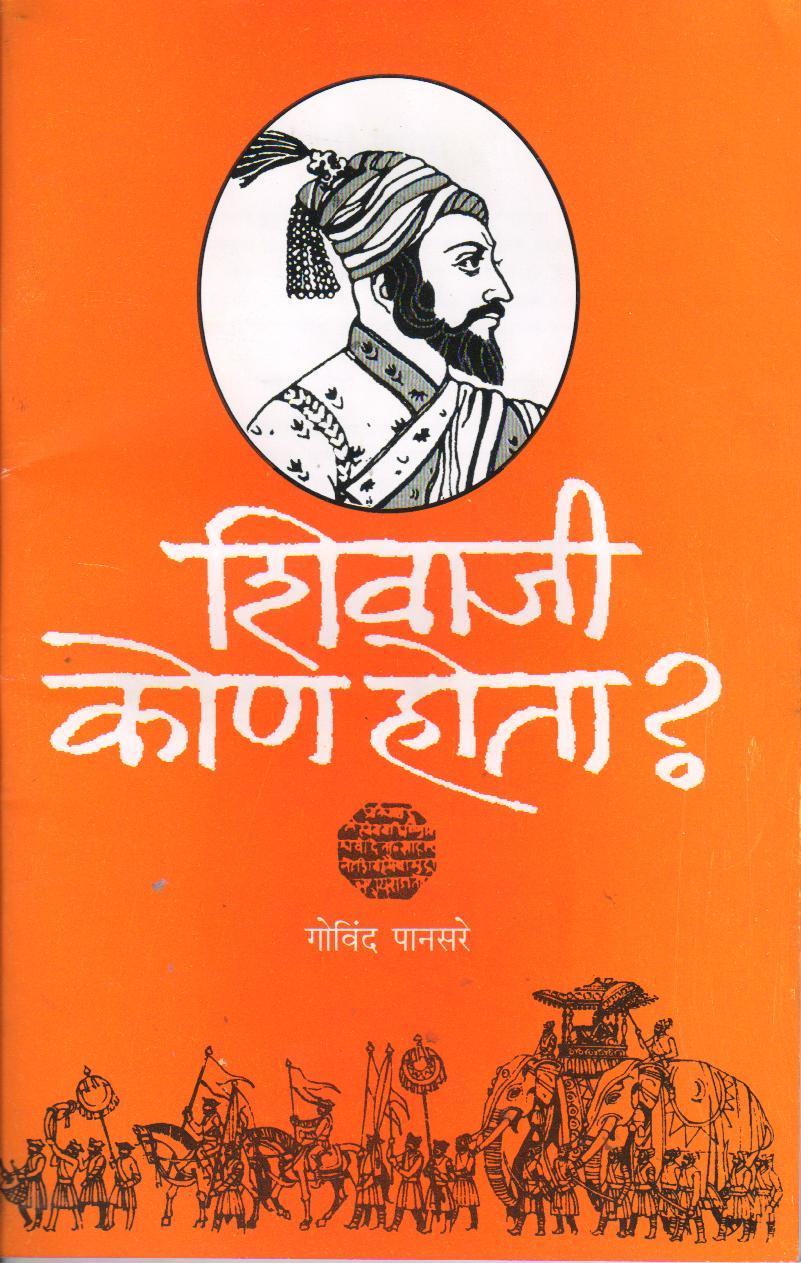 res came forth with which the old and outdated thoughts have been removed to some extent. The once impregnable walls of caste ,color ,creed, and race which had alienated a man from other man have been torn down. The ban on freedom of thought is lifted. The Christian priests harassed Galileo and Darwin, among others, in every possible way, but their heirs today walked up humbly to the graves of these great scientists and apologized to them on behalf of their forefathers.

Once upon a time, there was a vague concept prevalent in the white world that the Negroes are progenies of Satan. Some had supported this view taking recourse to biblical materials. However, science came there and the illogical idea was rebuffed. Rather we have seen in the Civil war of America from 1861 to 1865 myriads of white people fought on the side of the black to win them emancipation from slavery. And perhaps because of this Baracka Obama has got two opportunities to become the president of United Stated of America.

Sojourner Truth, Booker R Washington, Rosa Parks, Harriet Tubman, Fredrick Douglas, Dr Carver, Nat Turner, Dr Martin Langston Hughes and Dr Martin Luther King who came from the color stock are today national figures in America society and here in India, the father of Indian Constitution and a great social reformer: Dr B.R Ambedkar is being looked upon as an untouchable even today. Rectifying errors in the history and mending mistakes in religion, the peoples in the English world along with America are determined to exert themselves for the development of their nations. On the contrary, we Indians, who claim to have the oldest culture, still believe that the rock idol can drink milk. We say without a little hesitation that there was a branch of medical science in India which grafted an elephant head on human body and the man lived normally like the others. We also ban women of SHG from taking a contract of sweet offerings in Maha Laxami temple, only because that they will pollute the Prasad if anyone of them is on the rag.

At any cost, People must not know truth. They should not think of anything at all. They ought to rot in false beliefs, fatalism and old-fashioned cultural practices. They should never contemplate on their life problems and future. The life they live today is the fruit of the Karma of their previous life, so they should never try to bring a change in it; rather they live it as it is. This is the philosophy of orthodox people in India. Even today they believe in the theory of varna system. They still believe that the untouchables are born out of feet.

Com Govind Panasare fought against this sectarian mechanism for last sixty years. As a social reformer, he had been enlightening Marathi public on several issues facing it. He was a great social reformer with hundreds of thousand followers. Really departure of comrade Panasare is an irreparable loss.