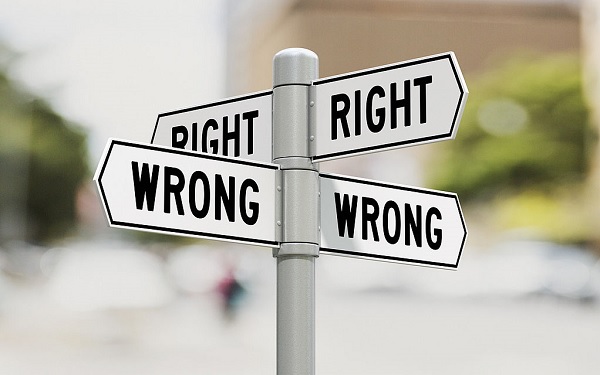 It is seen that in all professions there is a tendency in its members to criticize each other. The medical profession is no better or worse than other professions. Personally, I am aware of my own tendency to be judgmental about others, although at times I feel that one should abstain from such a practice.

As a Christian doctor I wish to consider some aspects of the problem. I came across an an old article about Judgmentalism in the Journal of the Christian Medical Fellowship (CMF), April, 1997. I wish to share some parts of it with the reader.

We somehow accept judgmentalism in our everyday life. However, in The New Testament there are warnings against it. To quote:
(i) "Do not judge others, so that God will not judge you in the same way you judge others, and He will apply to you the same rules you apply to others" (Mt. 7:1,2)

(ii) Do for others what you want them to do for you" (Lk. 6:31).
In fact we take these commands very lightly.

Jesus made certain principles very clear when dealing with people who have wronged us. First, we go to them alone and raise the matter. If that does not resolve the issue, we go in the company of two or three, and repeat the process. Then and only then if the issue remains unresolved, we tell the story to others in the presence of the accused (Mt. 18:15-17). In reality it is in stark contrast to what really happens in daily life among us.
Causes of Judgmentalism
Most of us find gossiping an enjoyable pastime, as without it life is dull. During gossip we try to reassure ourselves that we are better and not that bad. It makes one feel more secure than those who are being judged.

Another reason is our tendency to compete with one another, and try to prove ourselves to be certainly better than others.

At times we cannot bear to hear others being praised unjustly (in our estimation). We feel that it is necessary to be just while some awards are being given.
Effects of Judgmentalism

The effects of judgmentalism are negative both on the judge, and the one who is being judged.
Firstly, the person being judged tries to defend himself, and goes further deep into the fault. Thus, judgmentalism does not help to repair the issue.

Secondly, the person being judged develops a dislike for the process, and becomes secretive and reclusive. Both these factors damage the individual's psyche, and at the larger level the Church.

Thirdly, a feeling of fear develops in the person being judged, which results in loss of freedom.

Fourthly, a judgmental environment in every institution including the Church is detrimental towards further progress of the institution. Thus, a person is being advised to be 'perfect', which is rather difficult in practice.
Judgmentalism also negatively effects the life (physical and spiritual) of both the judge and the judged. When we are commanded not to judge, this commandment is not only for the benefit of those who are judged, but also for our own good. When we criticize others we imply that we do not have those faults ourselves. Perhaps this is not always true. Thereby we have a tendency to be secretive or hypocrites. More important is the warning that we shall be judged as we ourselves judge others. Judgmentalism interferes with relationships and makes forgiveness difficult. Therefore life becomes miserable.

Remedy for Judgmentalism
Firstly, being judgmental is bad for us as well as others. Then what to do? The answer is to do what Jesus did. But He was perfect, and we are not. With us the prime theme is, "I am better than you in all respects". This attitude has to be changed.

Secondly, Jesus did not condemn, and in John 3:17 it is clearly stated that He did not come to condemn but to save. In situations of conflict we must try to act reasonably.

Thirdly, some imperfections have to be humanly accepted without biting comments and criticism of others.
The ultimate way we can free ourselves and others of imperfections is to confess our own imperfections. We all, seeking help from God, must be open about our faults and failings. This would be an effective remedy against judgmentalism in life.
Image (c) gettyimages.com